2023 BMW 7 series: early photos…
Last Updated: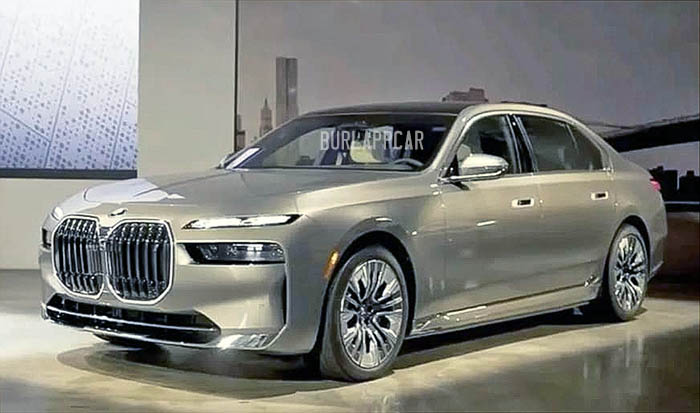 These will be the last shots we get before the all-new BMW 7 series for 2023 is officially unveiled.
And by now, it's everything we expected. Maybe not as bad as it could have been for some
At least the chrome version helps a little bit (that second shot looks like a tank)
It is still a very conventional shape we have seen for decades, with a huge grille added to it. I know the new S-Class looks very much like the previous generation, but at least it stays pretty classy.
This is just really heavy-handed.
The interior also seems very busy. And again, pretty garish and convolutede. Maybe the wood trim in other versions helps a bit?
We'll see much better pictures of this very, very soon.