2023 Hyundai Ioniq 6 interior: new illustration…
Last Updated: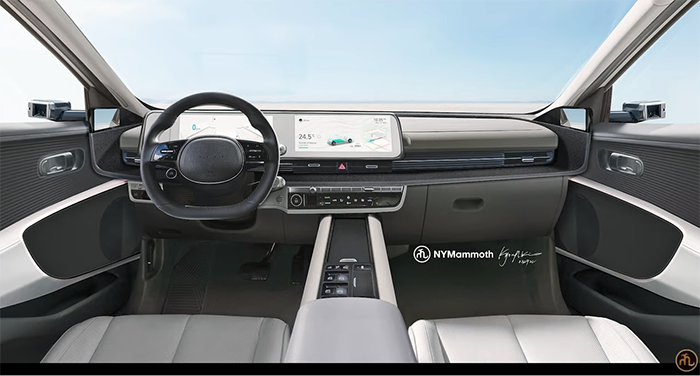 This new illustration of the 2023 Ioniq 6 interior does look pretty realistic. And does match the spy shots we have already seen of the car's interior.
It shows the camera side mirrors available in Korea, but not in the US. The whole thing seems quite modern and attractive.
I used to think the Ioniq 6 could end up in a tough spot in the US. At least price-wise. Since it will sit above the Ioniq 5 which already starts at $40 000. Which means the new Hyundai EV sedan would have been too close in price to the super popular Tesla Model 3. But that has changed since the Tesla now starts at $47 000 for the basic 267 miles range version. This actually leaves room for an Ioniq 6 that could start at around $5000 less with a similar range.
The problem for Hyundai is still availability and huge dealer markups. At least for now. While Tesla's buying experience is much easier. And always MSRP.