2023 Kia Seltos: new pix…
Last Updated: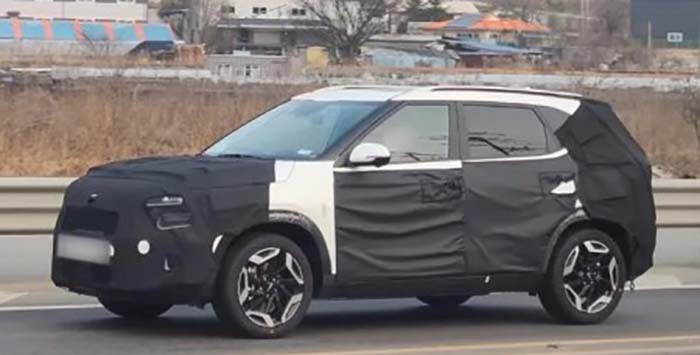 The Kia Seltos is getting a refresh for the next model year. As usual, most of the changes will be at both ends. As well as inside.
With all that camouflage it's pretty hard to say what the updates might look like. I just hope they make the Seltos design a bit simpler.
I remember being a bit disappointed when ai saw it in person a few years ago at the auto show. That front end is just so busy.
I also remember that I've seen only a couple of these around since that first one at the show.
Apparently, the Seltos isn't that popular. With only 51 356 units sold last year. Which is about 7 times less than the Honda CR-V!
The Seltos is probably a very nice compact SUV that deserves better…