2023 Mercedes GLC: new spy shot…
Last Updated: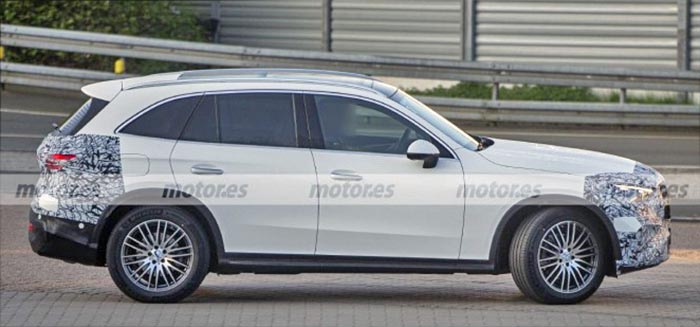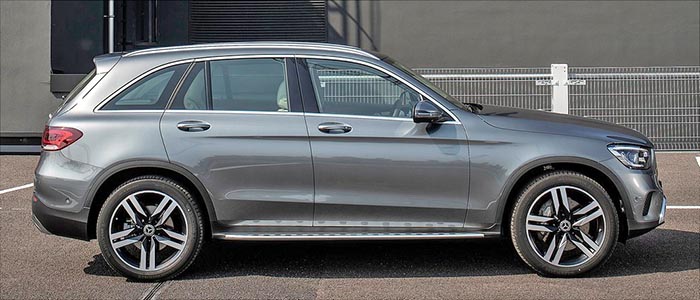 This is as naked as the 2023 Mercedes GLC has ever been. Lights are still covered, but most of the profile is visible.
And, as always with Mercedes, it looks a lot like the previous one. With a bit of other current Mercedes models. Especially the EQC EV (bottom pic)
Which means a bit softer looking. Sharp creases are mostly gone.
Although from that angle it really could be a bunch of other things from other manufacturers.
This is probably the last generation GLC powered by gas. A 2nd generation EQC will probably take over in a few years. Looking slightly more modern…