2023 Chevrolet Bolt: massive price drop!!!
Last Updated: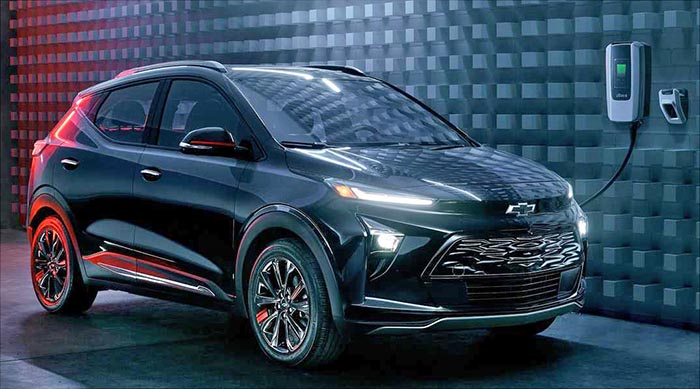 Basically, DON'T BUY A 2022!!!
GM seems really serious about increasing its EV market share. To that effect, they have just announced a massive $6000 price drop on the Bolt for the 2023 model year.
The Bolt was already about $5000 less than before when the revised 2022 model was introduced. Now the base model will start at a super competitive $25 600. The larger Bolt EUV will now start at $28 200.
(The Redline package pictured above is a $495 option)
This also means a fully loaded Bolt EUV Premier with all options (SuperCruise/panoramic roof/Bose will now cost around $38 000.
The Bolt is an excellent small EV. I just drove one for a week and will post my review very soon (If you have any questions please ask) I even got much more than the 259 miles range during my week with it.
Too bad federal incentives aren't available for GM anymore. But in California, most people do qualify for various rebates. Currently, I would personally qualify for over $4000 off on a Bolt. Most other states still offer rebates as well. That really means a basic Bolt for around $22 000 for most people. Barely more than a basic Nissan Kicks.
This is great news…