2023 Hyundai Grandeur: new spy shot…
Last Updated: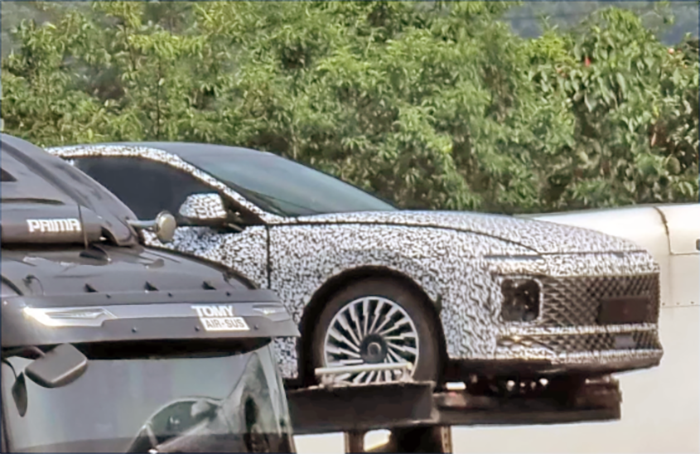 After so many spy shots, this is the best look we get of the new 2023 Hyundai Grandeur front end. Which matches many illustrations we've seen before.
And resembles the super cool Staria minivan as well. And of course, both EV versions of these models would look great as part of the new Ioniq lineup. I really think something like this, above the weirdo Ioniq 6, could attract quite a few buyers. And the Staria would put up a great fight against the upcoming VW ID. Buzz in the US.
But no. It probably will never happen…