2023 Toyota Crown: another illustration…
Last Updated: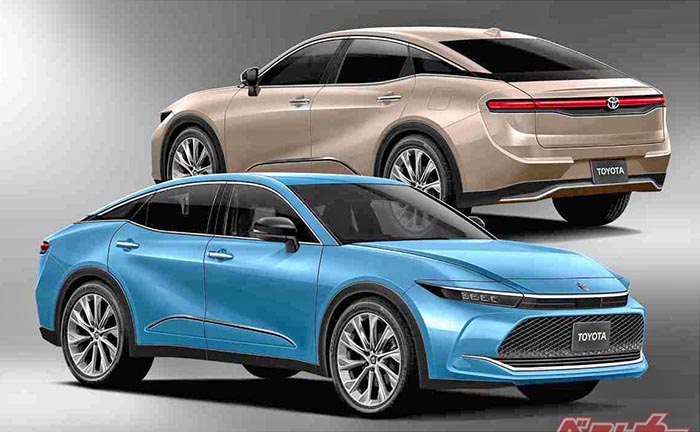 Since the real thing is coming out next week, I assume this will be the last illustration we see of the 2023 Toyota Crown.
This time it seems they've taken out most of the black plastic trim. On the hood, sides, and hatchback. Which does make the car look a bit more upscale.
Again, this is rumored to be powered by a Turvo 2.4 Liter. With a hybrid option. And also rumored to make it to the US as soon as this October.