Mini Aceman Concept: re-inventing the Mini…
Last Updated: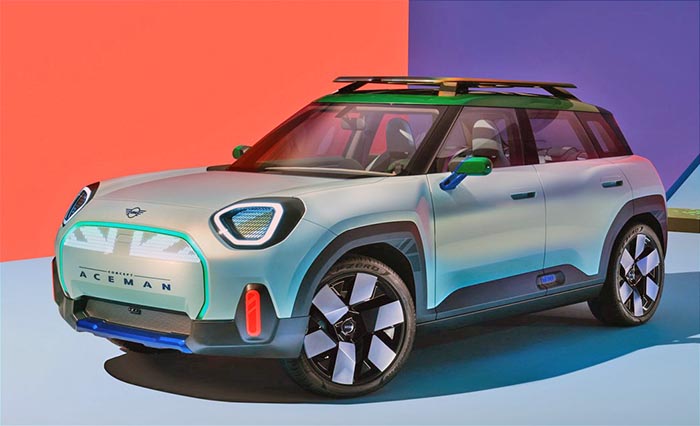 The new Aceman concept is a preview of an upcoming new Mini model.
Something in between the regular Mini and the larger Countryman.
While I still think a proper Mini should have round headlights, I do like this new design. Even the headlights. It is a much nicer-looking "SUV/Crossover" shape than the current Countryman.
At 159.4 inches it is small. But not that small.
Since it's only about 2 inches shorter than the 1st generation Countryman. (The second generation is about 8 inches longer)
Being an EV, it's also probably roomier than the old Countryman.
The interior is also trying to redefine the Mini personality. By being as simple as it can be. maybe a bit too much?
Not sure what will stay in the production model, but the super simple seats look a bit cheap. And no armrests.
And the rear bench reminds me of the old Nissan Cube.
Again, very simple. But not the most comfortable.
At least, it looks like Mini will be trying something new with the Aceman. There are plenty of fun design touches. (Although using the Union Jack everywhere is a bit much)
The 2023 Mini EV will use a new platform, different from the next-generation Mini. And will be produced in China.
I guess the Aceman will be based on that same platform.