2023 Buick Sedan: new spy shot…
Last Updated: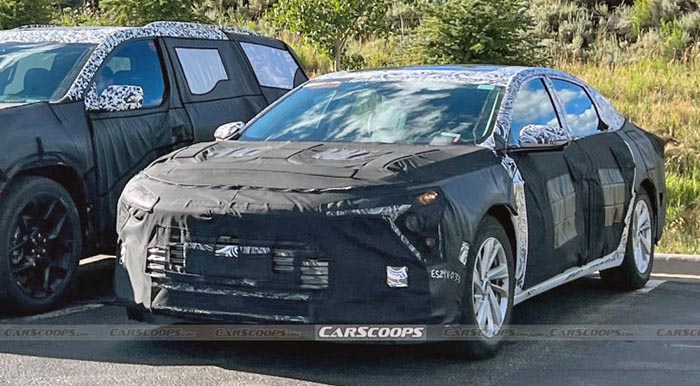 Pretty interesting. Buick sedans are still popular in China. This new prototype shows some next-generation Buick. And it's a sedan. Already looking really modern, even with all that camouflage.
This is, obviously, not coming to the US. Whatever it is. The big SUV next to it is also interesting. Since it could very well be a prototype pf the next Buick Enclave. Something we will definitely get over here sometimes next year.
Like all GM brands, Buick is quickly shifting to an all-EV lineup. The next Enclave could very well be the last ICE Buick offered in the US…