2023 Ford Maverick Tremor: official photos…
Last Updated: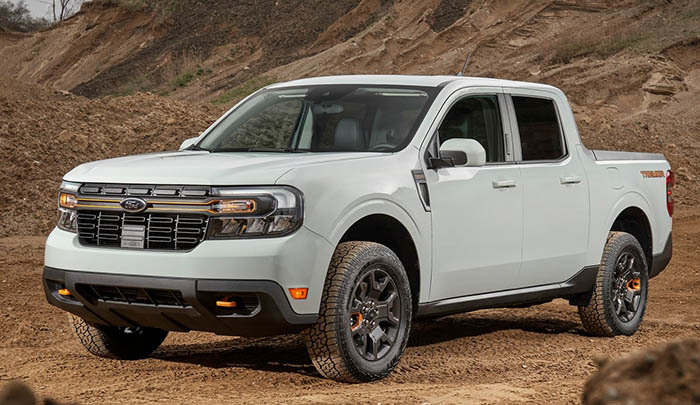 The Ford Maverick is getting its first new version since its original launch. The new Tremor model gets a few visual updates. But especially, a 1-inch increase in ride height.
it still comes with the hybrid powertrain as standard. And a new AWD system.
The Tremor package is a $3000 option on the XLT and Lariat models.
The package gives the "not so small" Maverick a small shot of a more macho look. And the added ride height will be welcome off-road.