2023 Mitsubishi Outlander PHEV: coming soon…
Last Updated: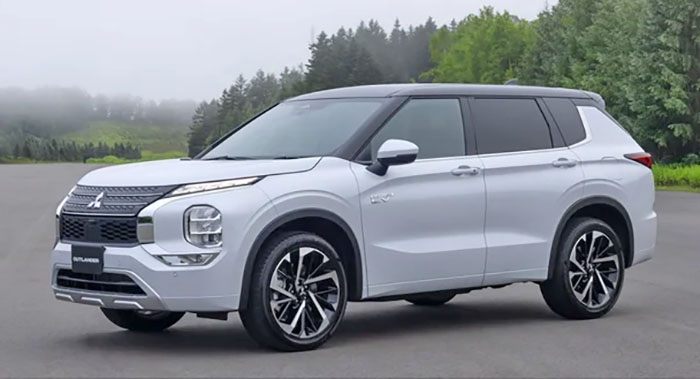 While Mitsubishi used to be pretty popular in the US, things have gone from bad to worse in the past few years.
The "semi" bright spot is the new Outlander. Which has gotten mostly good reviews. And does look much better in the flesh than in photos. It's basically a Nissan Rogue underneath, and for some reason, priced almost the same. When it should be cheaper.
The good news for 2023 is the arrival of a new PHEV version. While the previous generation could only get 24 miles of pure electric range. The next one is rumored to get from 47 to 50. Which would be more than its competition. The RAV-4 gets 42 miles. The Tucson PHEV is rated at 33 miles. The Kia Sorento at 32 miles. Etc…
Almost 50 miles would put the Mitsubishi ahead of everyone. And would really help differentiate it from the Rohuw, which doesn't even offer a regular Hybrid.
The 2022 model was priced at around $37 000. Not sure how much the new generation will be. But the RAV-4 Prime starts at over $40 000. While the Tucson PHEV starts at $35 400.
If Mitsubishi finds a way to lower the price under the Tucson, they will have a very attractive product.