2024 Cadillac Lyriq: new color spotted…
Last Updated: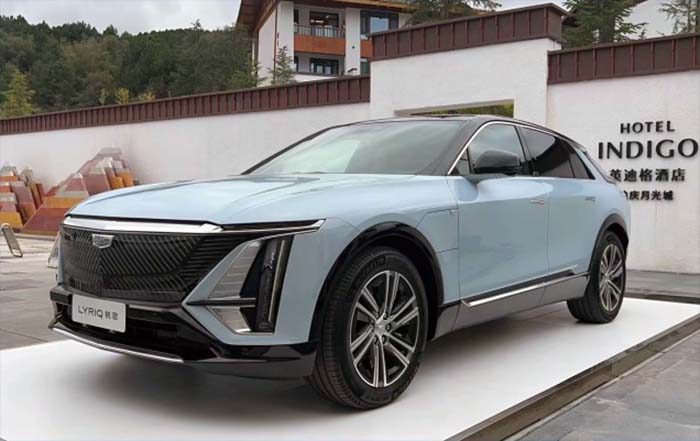 The Cadillac Lyriq is unfortunately available in very few colors in the US. At first, the new Cadillac EV was only available in black or grey.
For 2023, dark blue and white were added. While interior choices are still either black or a very light grey.
From these photos, it seems some kind of light "baby blue" will be added soon. At least overseas. We've seen this color before a few months ago. But this is the first time I see the new light brown interior color. Which looks great in other Cadillac models. And should be just fine in the Lyriq.
I really wish Cadillac would add more exterior colors. I know Tesla started a trend by getting away with very few color choices. But it sucks. Expensive cars should really give you more choices. And GM has some really nice colors in their palet.