2024 Ford Mustang: compared to the current generation…
Last Updated: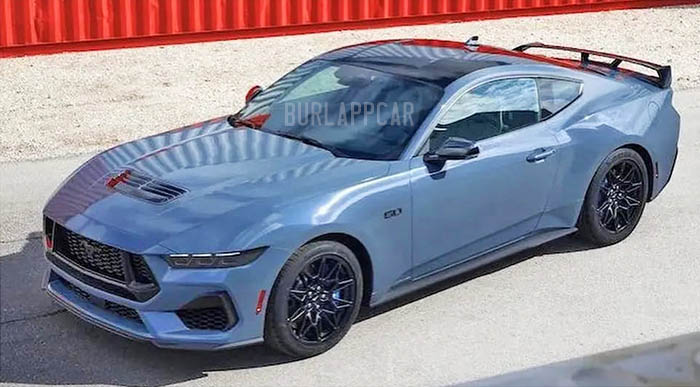 These are the first photos I've ever seen of the all-new Ford Mustang for 2024.
And we get to see the convertible too!
I'm actually quite disappointed. I don't see how this can be called an all-new generation. Sure the body panels are new. But in the same way, the 2010 model was "new". It looked new but was actually just a reskinned version of the previous one.
This 2024 looks like a reskinned version of the one we've had since 2015.
I also don't think it looks as good as the current one.
The second pic shows how good the current Mustang still looks after all these years.
While the new one looks like a cross between the current model and a BMW 4 series. (Especially in that nail polish blue color)
It's even worst inside. Sure the dashboard is all new. With the usual double screens. But no effort has been made to make it look more like a Mustang interior. The vents are a bit weird and the switches under the middle vents just look odd and a bit cheap.
And most of the console seems exactly the same. Even the door panels are still very similar.
No specs yet. But the engine choice is rumored to be the same too. With no hybrid or AWD available (Unless there's a big surprise tonight)
I understand Ford is spending almost all their current R&D money on SUVs and EVs. The Mustang, being their last car, probably got what was left. Crumbs.
After all these years, it's really too bad. I think this will age very quickly in a market that will soon be drastically different than it was back in 2015…