2024 Jeep Wrangler: new spy shot…
Last Updated: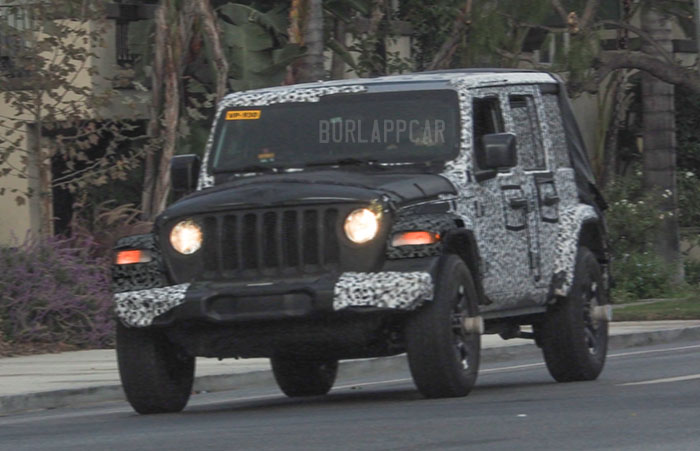 The current generation (JL) Wrangler came out 5 years ago. Production started in November 2017.
Which means it would be pretty credible to see a few changes next year. For the 2024 model year. This recent spy shot doesn't really show many changes. (Maybe the lights?)
I keep hearing about a full EV version coming out. But I'm not sure if the current platform can support this. Although Jeep has already shown 2 electric "Magneto" concepts. Both use a new 800-volt battery pack. The latest one from last April produced an insane 625HP. While the 2021 concept was rated at 285HP. (no word on the range)
It seems it wouldn't be that hard for Jeep to actually produce an electric Wrangler. And sooner than later.
It doesn't need to have 625HP to be a really cool Jeep. As far as range, something close to 300 miles would also be OK.
The Wrangler above might or might not be an EV. It could also just be any of the upcoming revised versions. With a few exterior changes and maybe more changes inside.
(Thanks to a reader for the pic)