2023 Maserati GranTurismo: official photos…
Last Updated: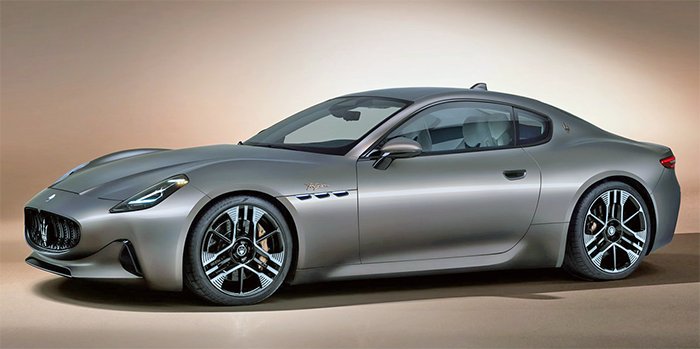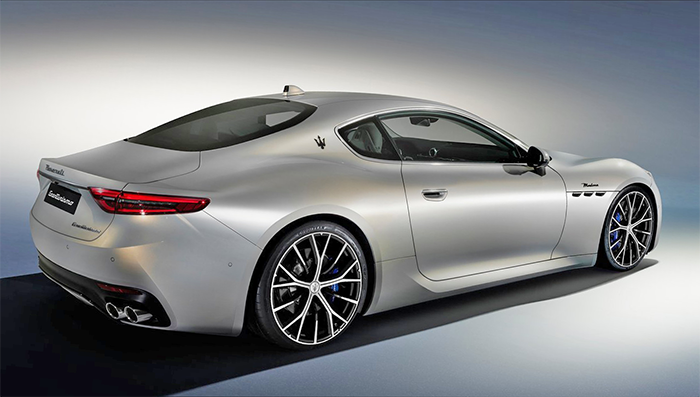 The all-new Maserati GranTurismo for 2023 looks a lot like the previous model that came out back in 2007. And for once, I think it's a good idea. The previous generation still looks great today. And the new one does look quite a bit more modern. While keeping most of the great design.
2 powertrains will be available: ICE and EV. Which is quite amazing. The gas model uses a 3.0 Liter V6 with 490HP on the Modena version. Or 550 HP on the Trofeo model.
The Folgore EV produces 760HP.
Here are some details: "The battery has a nominal capacity of 92.5 kWh and a discharge capacity of 560 kW, to continuously transmit around 760 hp to the wheels. The specific set-up and innovative layout of the battery result in the containment of vehicle height to 1353 mm, without compromising its sporty nature. The shape of the battery pack, known as 'T-bone', forms part of Maserati's "zero compromise" approach and avoids placing the battery modules under the seats, mainly moving them around the central tunnel and therefore considerably lowering the car's H-point."
It will be interesting to see which powertrain ends up being the most popular.