2023 Mercedes EQE SUV: new illustration…
Last Updated: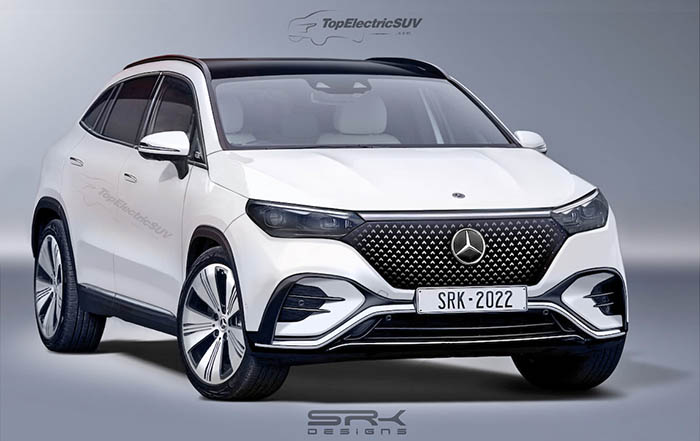 Yes. EQE, not EQS.
Just like the EQE sedan looks a lot like the larger EQS, the EQE EUV will basically be a slightly smaller clone of the recently introduced EQS SUV. They even all have the same basic (great) interior.
I mean, they really all look the same. The main difference between the 2 sedans is the missing hatchback on the smaller EQE. (And of course, the EQE is slightly smaller). But that of course won't be the case with the SUV models. Since both will be hatchbacks.
The EQS SUV has just been introduced in the US at a starting price of $105 550. Which, surprisingly, is only $2500 more than the sedan.
The smaller EQE sedan starts at around $70 000 in Europe including taxes. US price hasn't been mentioned yet. But is expected to start in the $70 000 range. With the SUV version being slightly more. This means it'll only be a few thousand more than the Tesla Model Y (Although the $66 000 Model Y has standard AWD) Unless Elon decides to raise the price even more before the Mercedes comes out.
While the Mercedes EV designs are all the same. So are Tesla designs. All 4 Tesla models are different versions of the same design. The Mercedes electric SUVs might not look futuristic or that original, but they sure look luxurious. Especially inside. Where the comparison with a similarly priced Model Y will make the Tesla look really basic and cheap.
Always glad to see more competition.