Chinese made Teslas to the US: of course…
Last Updated: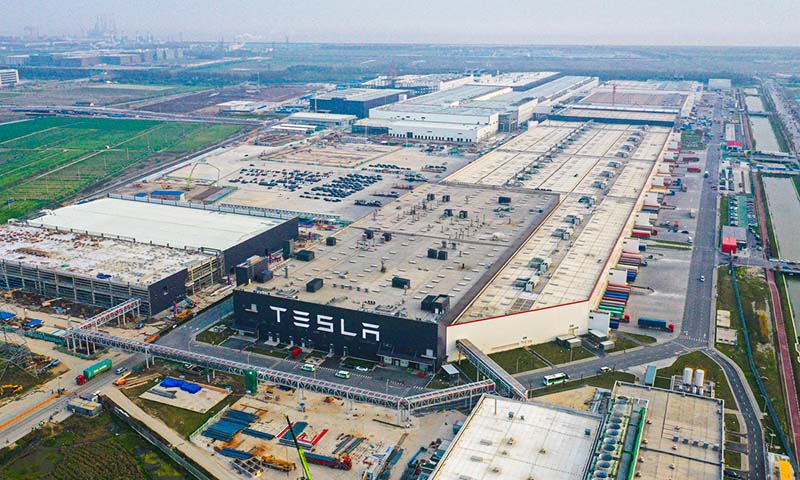 It was just a matter of time…
Reuters is reporting that Tesla is seriously considering shipping Chinese-made Model 3s and Model Ys to the US as soon as next year. For many reasons, including a favorable exchange rate, it would be a way for Tesla to make even more profit from the popular Y and 3.
Tesla has been shipping Chinese-made cars to Europe for a while. As recently as last August, Tesla had a shipment of 10 000 cars heading to Europe from the Chinese factory. The Shanghai factory now has the capacity to produce 1.1 million cars a year. Apparently, a few outlets have been reporting about the Chinese-made Teslas being of higher quality than the US-made ones. Although considering Tesla's built quality, that might not be so hard to acheive.
The new Berlin factory is now supposed to take over most European deliveries. But that hasn't happened yet, and most Teslas sold in Europe still come from China.
It was really just a matter of time until Tesla starts shipping Chinese-built cars over here as well. It seems the Shanghai factory is producing more cars than Tesla is selling in China (87 706 models were produced in October while just 71 704 were sold). That may be another reason to ship cars to the US.
Either way, this could cause quite a headache regarding the new federal incentives. Since only cars produced in the US (Or Canada & Mexico) qualify. This would mean some Teslas would get the rebate and some wouldn't. Who would buy a Chinese-made Tesla and basically pay $7500 more?? How does that work??? But mainly, does Elon really need to squeeze more profit out of Tesla?
Of course, Elon Musk denies all this by just tweeting: "False"…