2024 Kia Sorento: new spy shots…
Last Updated: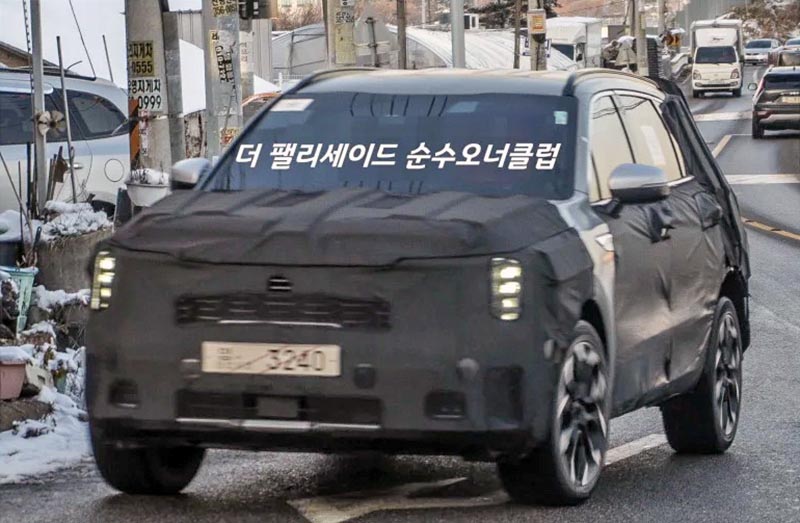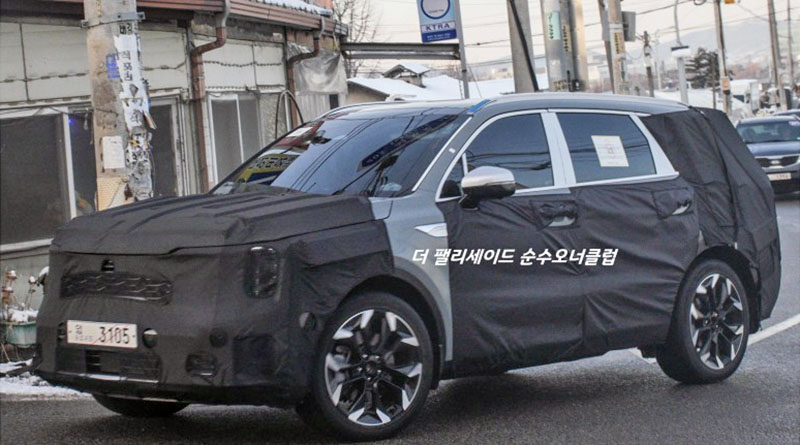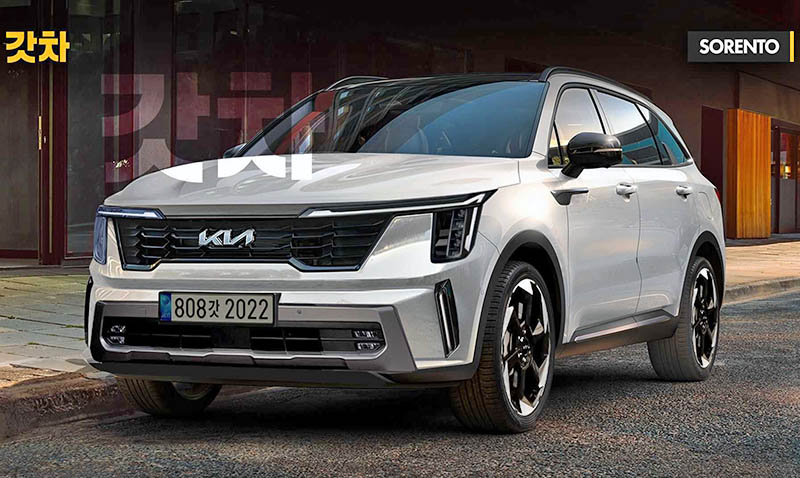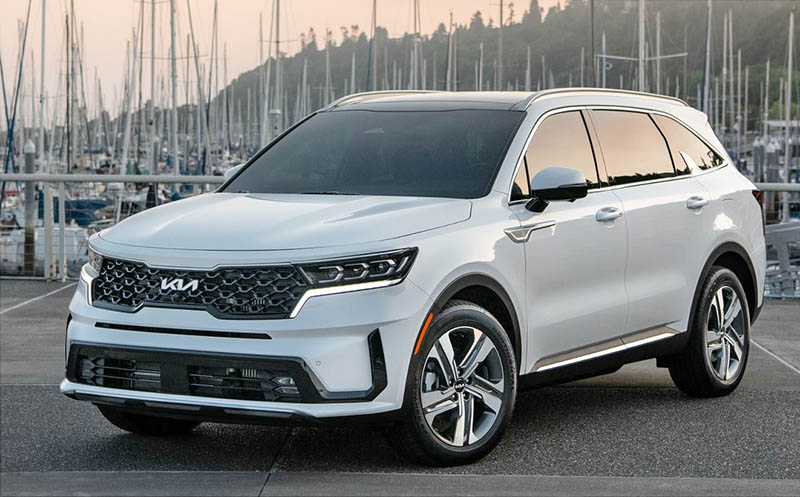 From the spy shots above, it's obvious the 2024 Kia Sorento will finally be able to look a bit more like the super-popular Telluride.
Even the illustration below the spy pics shows Telluride-like vertical lights. back when the current generation came out a couple of years ago, almost everyone was guessing it will look like a smaller Telluride. It didn't. It's not bad looking at all. But it's a tough market out there and the Sorento seems invisible and not on most people's radar. They sold 81 785 of them last year. Which is less than the more expensive Telluride with over 93 700 sold in 2021. While the 2023 Telluride starts at over $36 000, the Sorento's base price is $30 000. It really should be more popular.
Unlike the Telluride, the Sorento comes with Hybrid and PHEV versions. As well as the base 2.5 Liter and the 2.5 Liter Turbo. The only thing missing on the menu is an EV. Although the pricing of some versions is a bit weird. The Hybrid option on the Sportage is about $1500. While the Sorento Hybrid starts at $6500 over the base Sorento (maybe it does have more equipment?). And the PHEV starts at almost $50 000. Or about $11 000 more than the Sportage PHEV.
Back when it came out, I remember really hating its interior design. And I still do. It's just way too overdone and busy. But the 2024 revision coming up probably means a new dashboard, at least. Since the revised telluride and Seltos got one in their mid-cycle refresh. A new dash could help improve the Sorento's interior.
I haven't read many reviews of the Sorento, but the new Sportage seems to please everyone who test-drives it. It's really too bad the Sorento is getting squeezed in between 2 more popular models.
Let's hope a dash of added personality, and better pricing for the Hybrid and PHEV models, will help it come out of the shadows.