New Ford EV: another teaser…
Last Updated: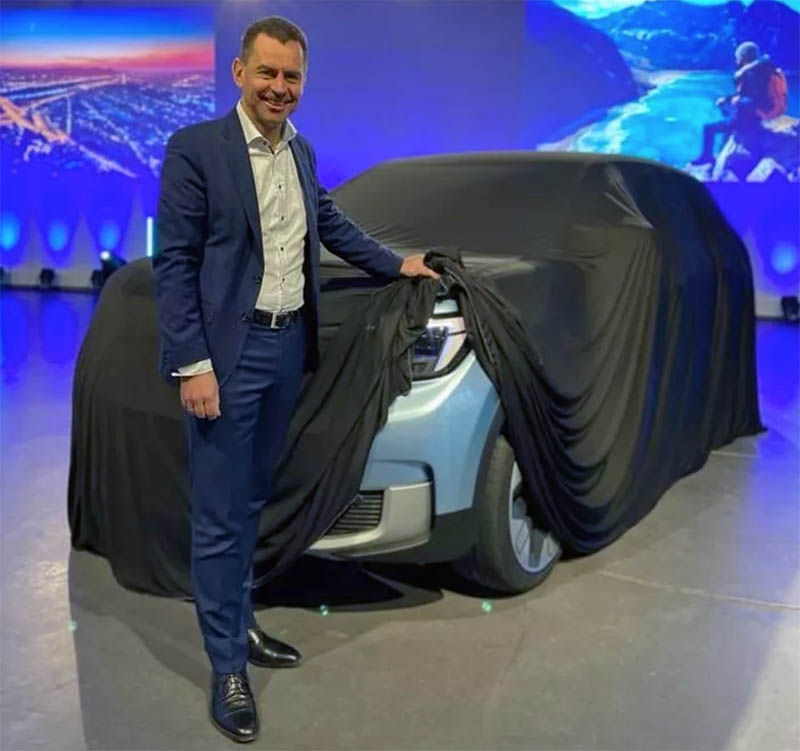 Just a few hours after teh first teaser, we get this new photo.
This is the head of Ford Europe, Martin Sander, almost uncovering the all-new EV. It will be the first result of a Ford/VW partnership and will use the same platform as the ID.4. We will not see the new car this year, but probably in January.
It is so far, a European product. And no words yet about the possible sale in North America, where it would be a welcome replacement for the aging Ford Edge. You would think the partnership could give them access to VW's US plant in Tennesse. It would be nice to be able to get an electric Ford for less than the $47 000 Mach-E. Since the ID.4 is about $10 000 less.