2024 Honda Civic Hybrid: new info…
Last Updated: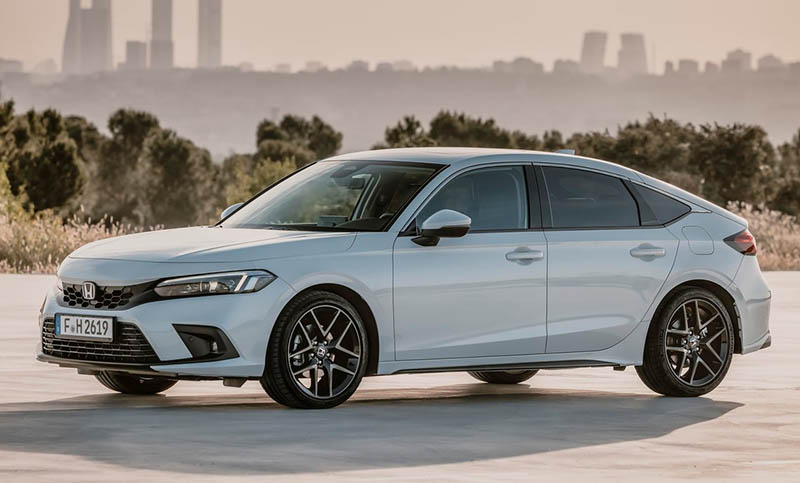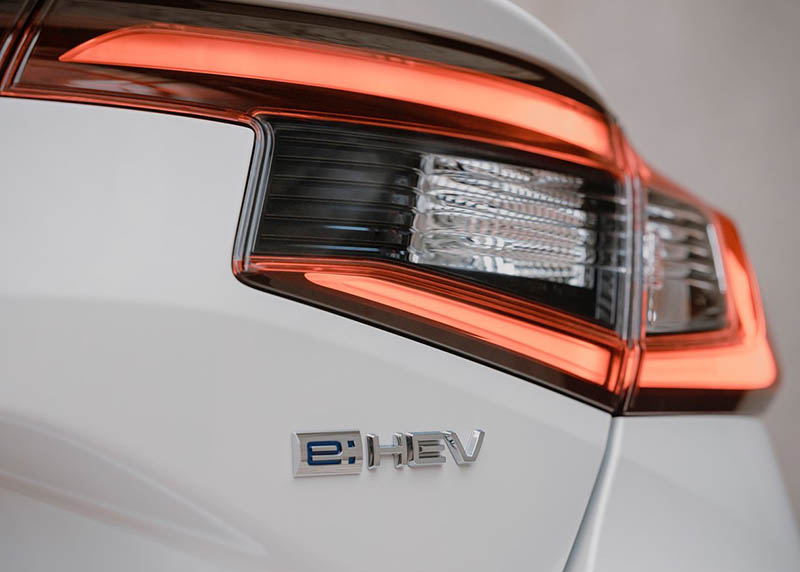 We all know a Hybrid version of the 11th-generation Civic is coming to the US. As it is scheduled to finally replace the poor-selling Insight for the 2024 model year.
A hybrid version of the current Civic has already introduced in Europe a few months ago (photos above), as a hatchback only. We now have words the US version will be offered in both hatchback and sedan body styles. I remember mentioning that a Civic Hatchback Hybrid would make the best Civic back when I test-drove the sedan for the first time. And I still think so. It is supposed to be getting the same powertrain as the larger HR-V and 2023 Accord. The Accord Hybrid drives great and does have enough power. In a smaller car, it could actually be great. And the great competition to the new 2023 Prius.
Since it will be offered in both body styles, I think it might be replacing one of the current engines. Just like it basically replaces the 2.0 Liter Turbo in the new 2023 Accord. By being available as a standard feature on the Sport and Touring models. Same thing with the HR-V, where it is standard on the Sport Hybrid and Sport Touring Hybrid. Same thing with the new 2023 Accord where Sport and Touring models are Hybrid only.
My guess is the 1.5 Liter Turbo might be gone for the 2024 model year in the Civic. Which is actually not a bad thing. Since the Hybrid is more powerful. And especially, the CVT works very well with it. The Hybrid/CVT combo is actually a huge improvement over the 1.5 Turbo/CVT.
Just a few months ago, a Hybrid Civic hatchback would have been a no-brainer against the Toyota Prius. It's another story now, with the redesigned 2023 Prius. As it does look much better and more modern than the current Civic hatchback. Inside and out. It seems Honda is again a bit late to the party. Currently, the cheapest Civic Hatchback is the $26 000 Sport model. Hybrid would add at least $1500. The cheapest 2023 Prius is priced at $27 500. The battle will be fierce. The base Prius's 196HP and 56MPG combined will be tough to beat.
It'll be quite interesting…