2025/26 Chrysler Pacifica EV: new illustration…
Last Updated: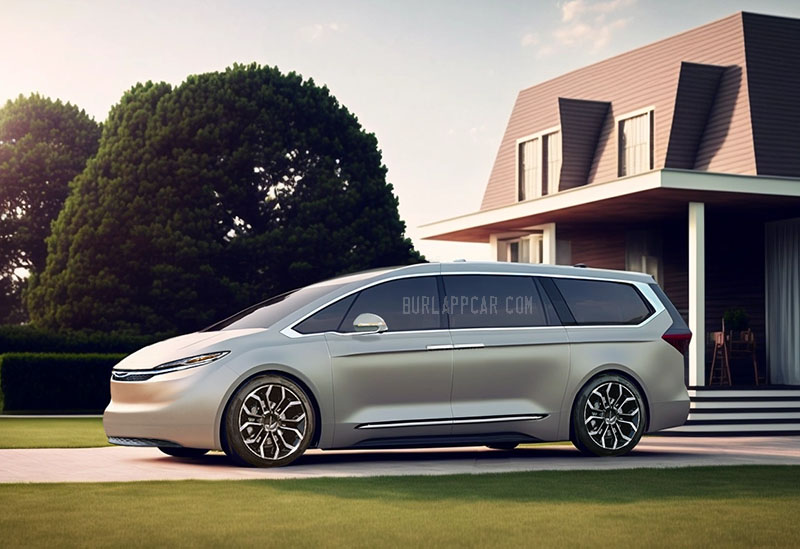 The current Chrysler Pacifica started production almost 7 years ago. While it still looks fine, and actually still modern, Chrysler is indeed planning its successor.
The 7-year-old model is still quite popular, considering Minivan sales, in general, aren't what they used to be. Chrysler sold around 75 000 of them last year. Which is about the same as the newer Honda Odyssey.
Like everything else these days, the next one will be electric. And like almost every upcoming Stelantis product, it will probably use the "STLA Large" platform. (The new Ram 1500 EV uses the larger body on frame "STLA Frame"). Unlike the VW ID.Buzz, Chrysler will not play the retro card with the next Pacifica. And it won't look like a retro-futuristic version of the 1984 Dodge Caravan. (although that would actually be pretty cool…)
Even though it is entering its 7th year soon, the Pacifica is Chrysler's newest model. Chrysler is planning to be a full EV manufacturer by 2028. Which is almost meaningless since they only have 2 models. The old 300 sedan and the Pacifica. 2023 is the end of the road for the 300. Which means Chrysler will only have one model to sell until the new 2025 Airflow sedan arrives. The new Minivan will probably come out soon after.
I do like the Airflow, but I think it will not look very modern in 2 years. (The Kia E 6 already looks more futuristic). Plus, Chrysler has been starved of any new models for 7 years and is basically not on the map anymore. Almost no one is actually thinking of Chrysler when considering a new car. Stelantis has a monumental job to do to revive the old brand that was almost destroyed by Sergio Machionne. (And good luck with that…). At least, the Pacifica is still popular. And obviously still relevant for people looking for a Minivan. I also don't see Honda or Toyota coming out with EV versions of their Odyssey and Sienna any time soon. At least not before Chrysler. Which will end up having the market to itself. Except for the retro ID.Buzz.