Alfa Vs.Dodge: pricing…
Last Updated: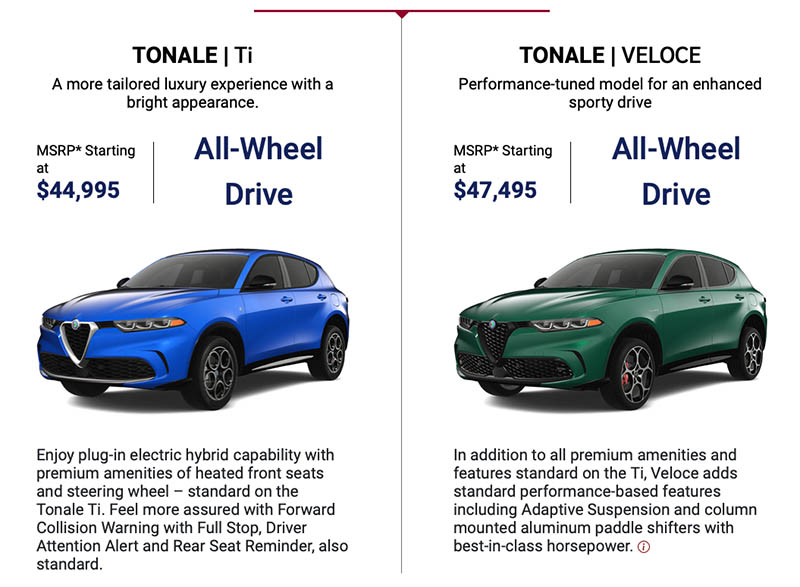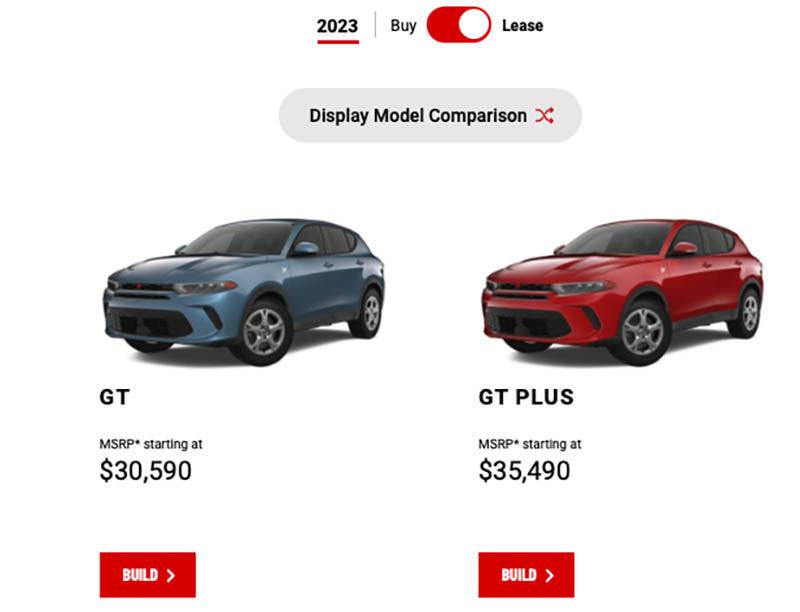 As we know, the new Dodge Hornet and Alfa Romeo Tonale are the same cars. I mean almost exactly. Excel;t for the front end, hood, and wheels. I sat in both at the auto show and was actually shocked at how little effort was made to differentiate the two models.
For the price, the Dodge version isn't a bad deal. Especially since it comes with a 265HP engine and AWD standard. Still, I'm not sure how many people actually think of a Dodge when looking for a modern compact crossover. Or even how many even know Dodge is still around.
On the pix above, the Alfa seems to be a lot more expensive than its American clone. It's actually only around $4000 more since it's only available as a PHEV in the US. A PHEV Hornet is coming soon starting at $40 000. Which is a huge premium over the regular engine. I mean really, who would actually pay a $10 000 premium for a PHEV these days? On top of that, both cars are built in Italy and do not qualify for any federal incentives.
As my official Burlapp prediction, I think the base Dodge has a small chance of success here. If advertised well. Maybe. I also think the PHEV version of the Dodge has zero chance in the US. While the Alfa will only appeal to people who have never seen or heard of the Dodge Hornet. For some reason, it will be positioned against premium models like the BMW X1 or Audi Q3. Although again, it has the same interior as the $30 000 Dodge. Which is OK, but not really premium at all.
Good luck to both…