Jaguar's next EV: new illustration…
Last Updated: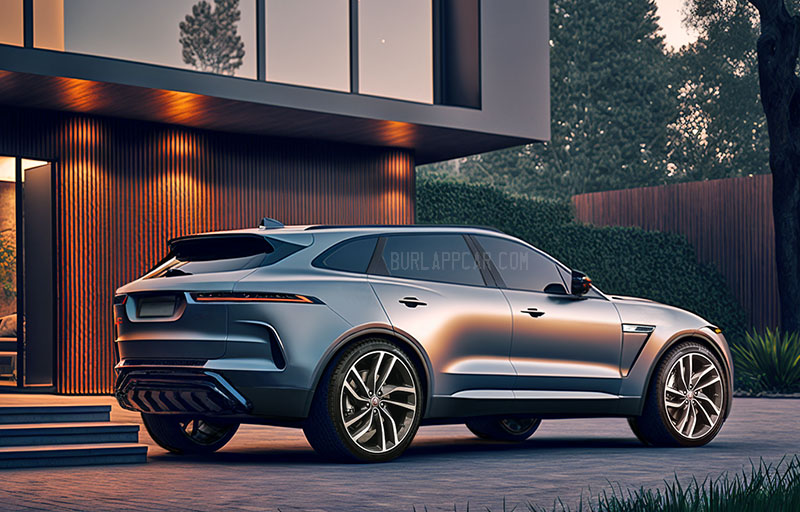 Jaguar still claims it will be a full EV brand by 2025. So far, their only electric model is the 5-year-old I-Pace EV.
Apparently, they are hard at work on at least 3 new electric SUVs, all based on a new EV platform called Panthera. They also claim all 3 SUV models will be out by 2025. The illustration above shows a mid-sized 5-seater model. With this new platform, Jaguar will be moving up the market. They will basically end up right below Bentley. Their new compact EV SUV is rumored to start at above $80 000. The one illustrated above could be around $120 000 and a larger one could reach almost $200 000.
I think this is the reason why the new electric XJ sedan was canceled at the last minute back in 2021. It was probably scheduled to be priced against the Tesla Model S, or Mercedes EQS at around $100 000. Later in the development, Jaguar decided to move way up the market, and competing with the Model S wasn't an option anymore. I still think canceling the car months or even just weeks before launch was really weird. Maybe the platform was not up to the competition?
I hear a high-end sedan might still be in the works above the SUV lineup. Which would be getting really close to Bentley prices.
I'm not sure moving Jaguar to such an expensive territory is the right idea. No matter what, this is a very limited market. Still, it will be very interesting to see what a new Jaguar could look like. After all these years…