New Honda SUV: teaser…
Last Updated: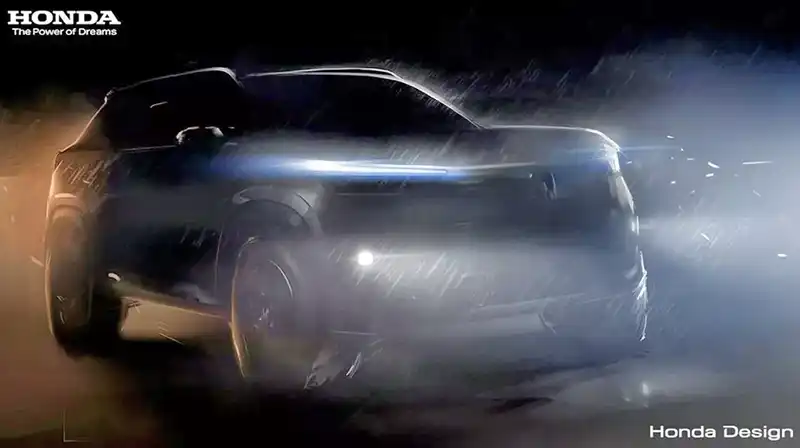 Honda just released a teaser for a new model specific to the Indian market.
It already looks like a tiny thing with a huge grille. I mean, just look at that massive brick-like front end…
Although Honda claims this will be an all-new model, it will be based on the City sedan or the Jazz. Using the same 1.5 Liter engine.
So far, the WR-V is the smallest crossover with a "fake" off-road look Honda offers in India. Which is basically a previous generation Fit with body cladding. Something more rugged looking will probably be a welcome addition to the local lineup.
It is supposed to be unveiled this summer.