Off-Road Chevy: official sketch…
Last Updated: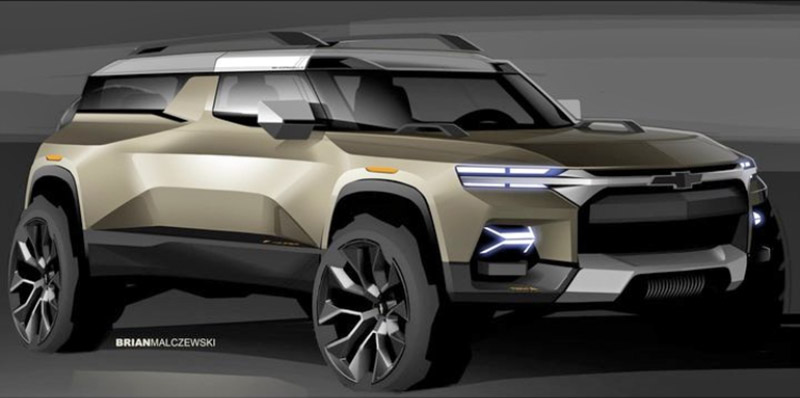 GM Design just posted this really cool sketch on their Instagram.
It basically shows what a Blazer or Trailblazer should have been. Something competing with the Jeep Wrangler and Ford Bronco. Or at least with a dose of off-road personality. Although even that sketch does look quite civilized.
It's hard to tell if that's supposed to be an EV or not. But a small "affordable" off-road electric SUV looking close to this could be a hit. Since the Equinox EV will start at around $30 000 before incentives, something a bit smaller could be quite affordable. And there is plenty of room since the Equinox EV is actually over 5 inches longer than the 2023 CR-V.
At least, it's cool to see they're actually thinking of really cool stuff…