Chevrolet Trailblazer: second take…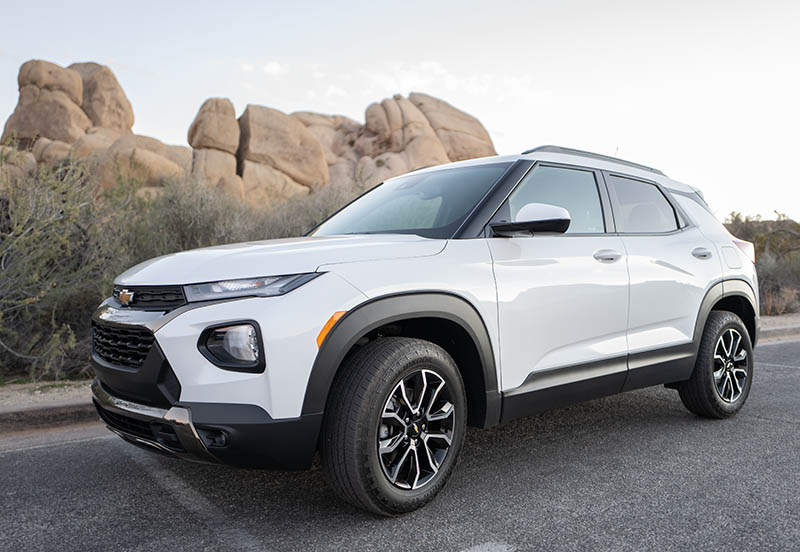 I test-drove the Chevrolet trailblazer a couple of years ago. So this is the second time I spent a few days with it. Driving around town and visiting the amazing Joshua Tree National Park (again). I remember really liking the small crossover that first time. I had a slightly different experience the second time around…
I think the Trailblazer still looks pretty nice. I also think GM offers some great fun colors, but the all-white I had isn't one of them. t just makes the whole thing looks really plain. And very much like a rental car, which is really too bad.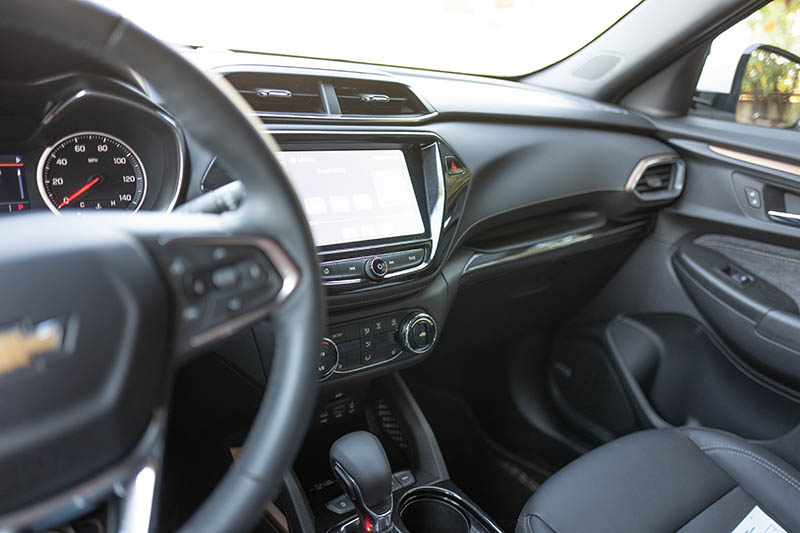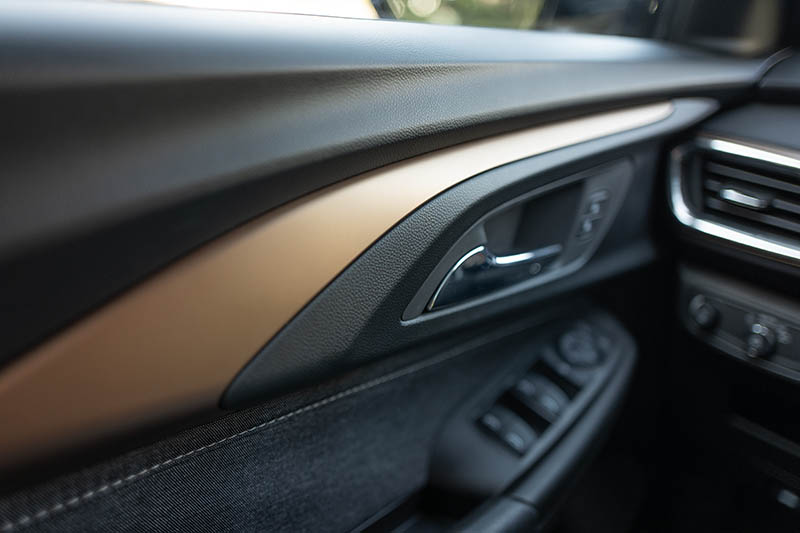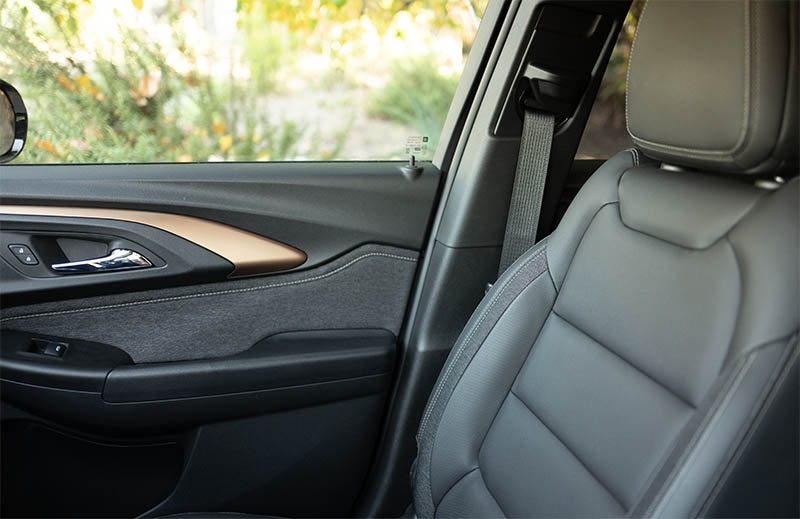 Same thing inside. The previous one I drove had a very nice grey/black and brown combo. This one was just all black. With strange-looking gold plastic trim on the doors. Which is definitely not an improvement. (That black interior seems to be the only choice now available according to the Chevrolet site)
Otherwise, the interior is fine. The seats are comfortable. Although the headrests are way too flat. The cloth trim on the doors looks great, and there should be more of it around. Especially on the seats. The optional $1620 Technology package includes a 7-speaker Bose sound system. Which sounded nice but not better than the one in the Honda HR-V EX-L I drove a few months ago.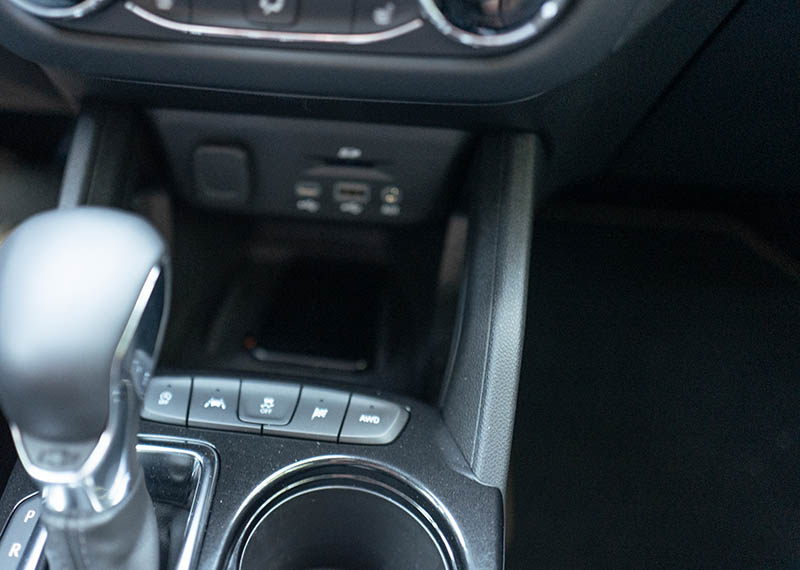 I was surprised by the engine noise. I remember the whole thing being very quiet, except for some really bad road noise. But this time, the engine seemed a bit rougher than I remembered. The transmission is smooth, but you can hear every shift. Which, I guess, might feel sporty to some.
The ride was actually much quieter than I remembered. ( go figure). And pretty smooth on all surfaces. I wonder if GM is using different tires, but I had a hard time noticing road noise this time. You also quickly realize how artificial the steering feels. This really feels like a video game steering wheel. I never really got used to it. It just doesn't feel right.
The brakes are also very sensitive, and hard to modulate to a smooth stop. Another thing I don't remember noticing the last time.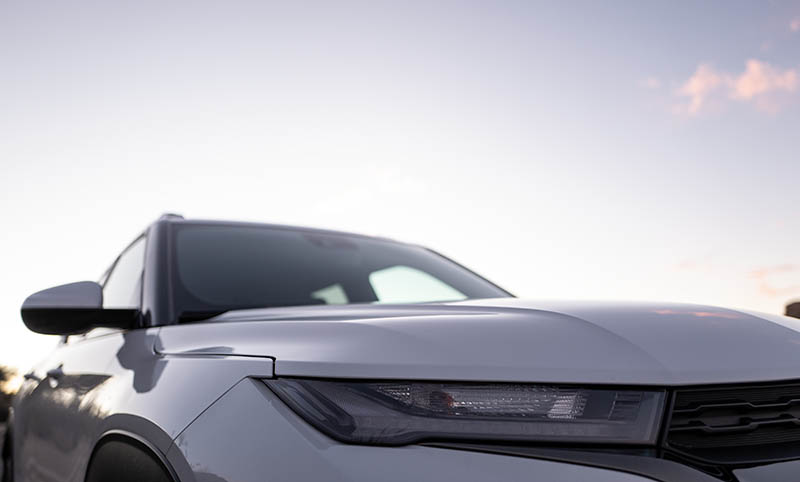 The 2023 AWD Activ version is rated at 26/30MPG. Somehow, I averaged over 40MPG on my trip to Joshua Tree. While my FWY average was around 34/35 a couple of years ago. Strange… But good I guess?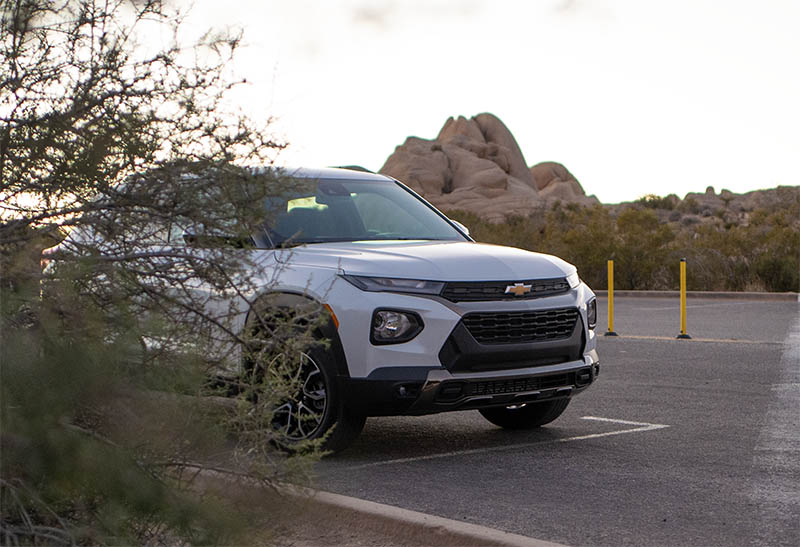 Somehow, I didn't like the Trailblazer as much as I did the first time. The price of the one I drove was $32 175. Which was loaded except for a sunroof. The one I drove 2 years ago was about $1000 more but had a panoramic roof. So prices haven't really increased.
The Trailblazer is fine. But I think the Activ version should be a bit more special, and more fun. Plastic gold trim on the doors isn't my idea of special or fun.
While the Trailblazer Activ is fine, the 2023 Honda HR-V is actually a better choice for most people. It is roomier, more comfortable and actually costs almost $2000 less. It also feels and drives like a much more expensive car. Of course, you have to live with the super boring invisible HR-V design, less HP and a CVT. But again, in normal (slowish) driving, the CVT is actually fine in the HR-V (much better than in the Civic).
I think the upcoming 2024 Chevrolet Trax will also spell bad news for the Trailblazer. Looking better with a more modern interior. And much cheaper. For those who don't need AWD, the new Trax will be a compelling choice.