Chevrolet Trailblazer test drive.
Last Updated: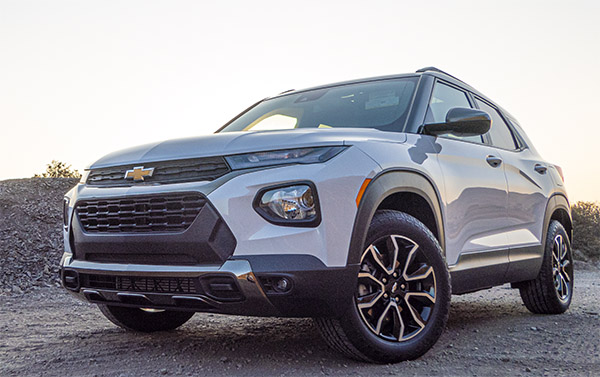 The new Trailblazer has a very nice and pleasant design. Which gives it a friendly personality. I have actually seen a few people noticing it while I was driving it. And it seems to be one of the fastest-selling cars these days, so I would say most people really like the design.
Same thing inside. Chevrolet did a great job with the interior. Not only does it look good, but the materials are top-notch. And I really like the various materials used (like the grey cloth mixed in with the leather) The stitches on the seat and dash do look great and quite premium (they don't always do..)
I was also pleasantly surprised by how solid everything feels. The switchgear especially.
And the doors have a very solid an reassuring sound when you close them.
The Trailblazer really makes quite an effort to make you think you bought a more expensive car…
The main gripe I have with the interior is the placement of the remote charging mat. Which is right under the climate controls, in a very dark area. And since this means the phone is never physically connected to anything (thanks also to wireless Carplay) I actually forgot the phone in the car a couple of times.
I think you should still be able to see your phone.
Although that is probably something you get used to if you drive this every day…
As usual, a panoramic glass roof is a great option. Something you cannot have on the Mazda CX-30. Or most of the competition.