2023 Lexus RZ: US pricing…
Last Updated: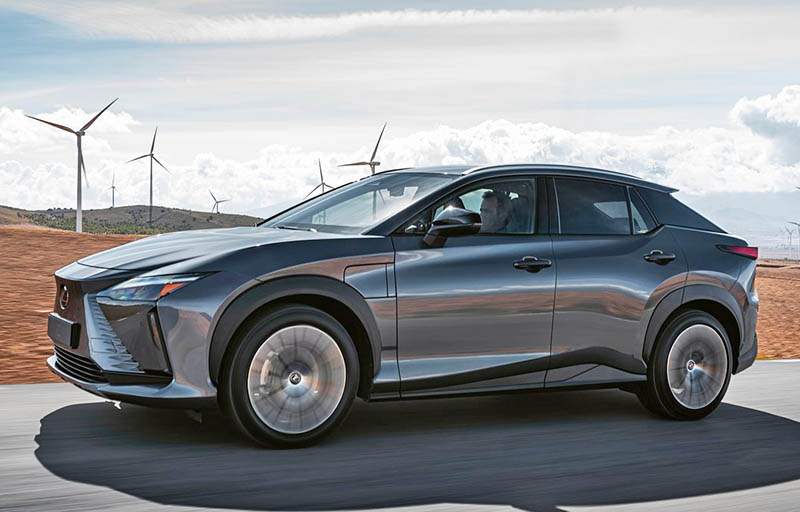 The new Lexus EV is finally getting an official price. And it is $59 650. For the base "Premium AWD" model. (yes, the base model is called "premium"…). The more upscale "Luxury" version starts at $65 150. The extra $5000 gets you 20-inch wheels, a 13-speaker Mark Levinson sound system, and Ambient lighting.
The "Premium" version only gets a 220 miles range. While the "luxury" with the 20 inch wheels is rated at a terrible 196 miles!
The new Lexus is jumping into a pretty hot segment. Where the Cadillac lyriq is making efforts to be very competitive. A new base model for 2024 will start at $58 590. With a 308 miles range! Opting for the AWD version still gets you a 307 miles range. And let's not forget the most popular model by far, the Tesla Model Y. Which currently starts at $55 000. The Model Y is loaded with AWD, a fantastic sound system, a glass roof, and a 330 miles range. The Lexus does not qualify for any federal incentives, while the Tesla and Cadillac both do.
That's without mentioning other models from non-luxury brands, like the Hyundai Ioniq 5, Kia EV6, or Mustang Mach-E.
As we know, Toyota is doing everything it can to fight the coming EV wave. With a 196 miles range for a $65 000 crossover, they are basically making sure almost no one buys their new Lexus EV. Or a few brand faithful who will be interested in switching their RX lease to a new electric car that feels very familiar.
No, it won't sink Toyota. They're just too big of a company and they can afford mistakes. Even huge ones. I just wonder how much and how many potential buyers it will end up costing them in a few years.