2024 Toyota Highlander: new teaser…
Last Updated: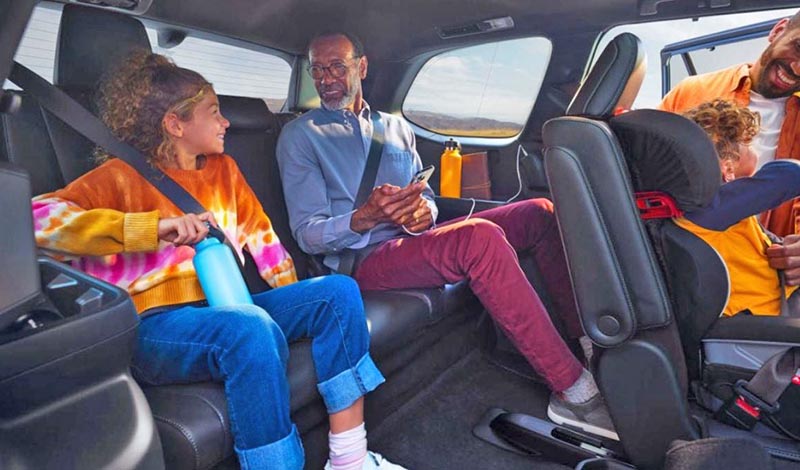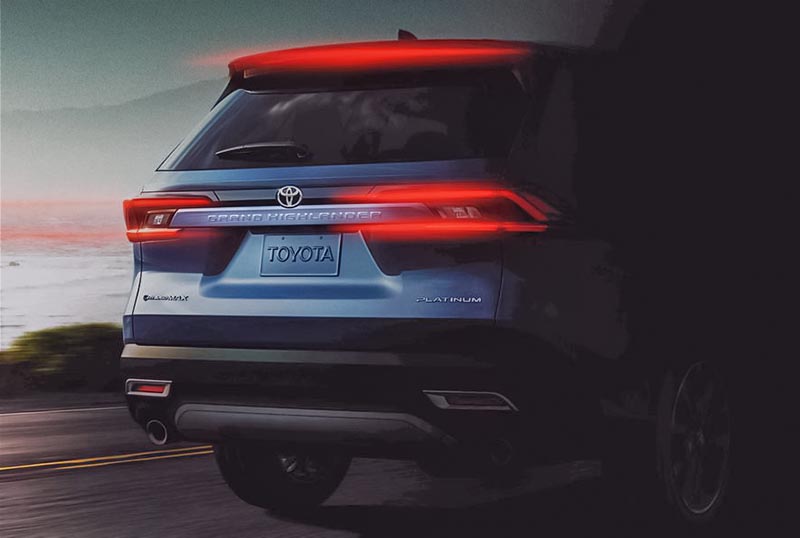 Toyota just released a new teaser photo for their upcoming 2024 Grand Highlander SUV.
The official word is: "Grand Highlander is the active family cruiser fit for everything from short excursions to cross-country adventures.  With a spacious third row with ample legroom for adults and children, coupled with enough cargo space to fit seven pieces of luggage in the back – the freshly designed, three-row SUV is fully functional for the road ahead."
What they are not mentioning is how far forward the second-row seat is in that teaser above. It is pushed all the way up. You can see the tracks under the seats. If you push the second-row seats that far forward on any 3 row SUV, the 3rd row will of course become quite roomy. Although, there might be zero legroom left for the second row. This is probably the case in the teaser since we can see the second row has a car seat and not an adult sitting. Even the back seat of a Porsche 911 can accommodate a car seat. This is quite a cheat from Toyota. Although one that won't last long. Only until the new SUV comes out and real humans try to seat in the 3rd row with adults in front of them.
I'm not saying the Grand Highlander won't have a roomy 3rd-row seat. I'm just wondering why such an obviously misleading photo…