2024 VW Tiguan: new illustration…
Last Updated: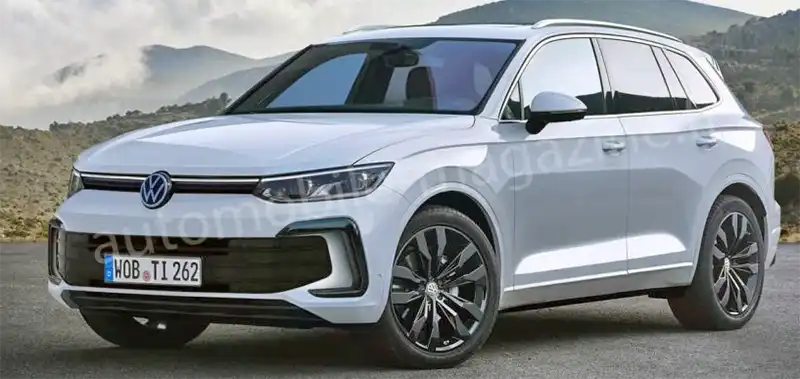 Like most new VW designs, the next-generation VW Tiguan will look a lot like the previous one. And pretty invisible.
Now looking a little bit more like the larger VW Touareg. With a sprinkle of Audi Q5. Basically, a mix of everything we've seen before.
The 2024 Toguan will be the last ICE Tiguan. And the next generation will be an EV, of course. The I.D Tiguan. Since VW has decided to keep their previous names like Golf and Tiguan for their upcoming electric models. Just adding them to "ID". Like ID Golf or ID Tiguan. Something that will probably just last a few years before they all revert back to their usual, Tiguan, Golf, and Passat old names. Which is just a bit ridiculous. Something Mercedes is also doing. By dropping their new "EQ' names as soon as next year.
As you can see, the new Tiguan illustrated above looks like it might just appeal to the fans of the current generation. The same platforms and engines are expected of course.