2024 Audi Q6 e-Tron: official spy shots.
Last Updated: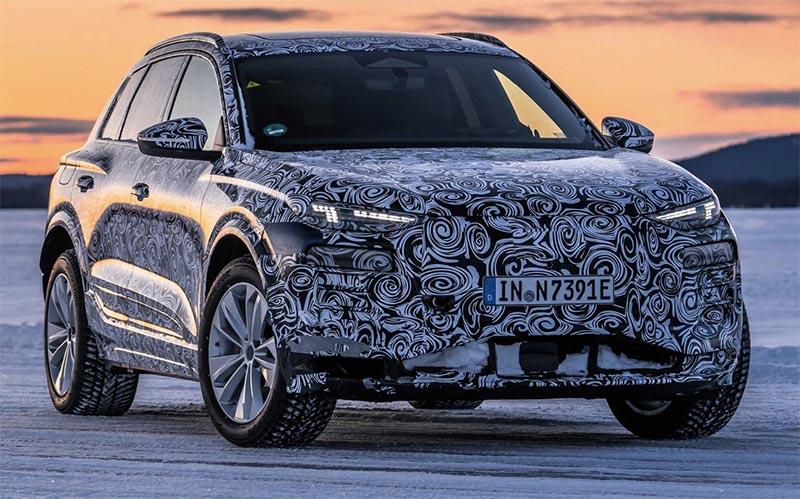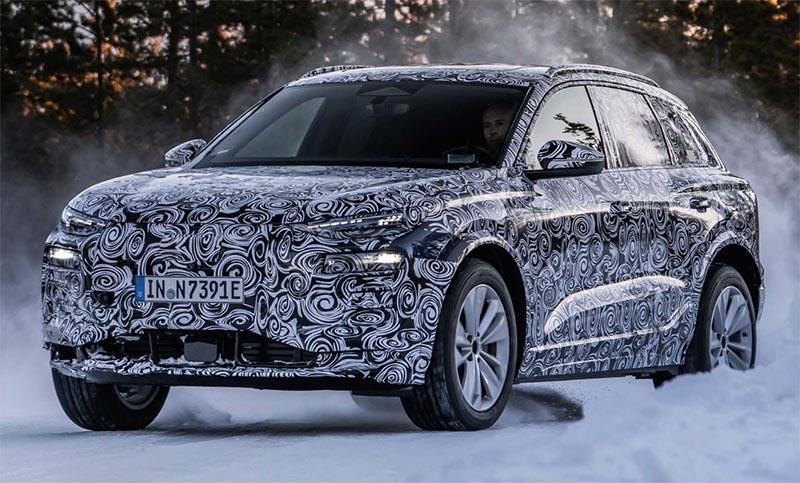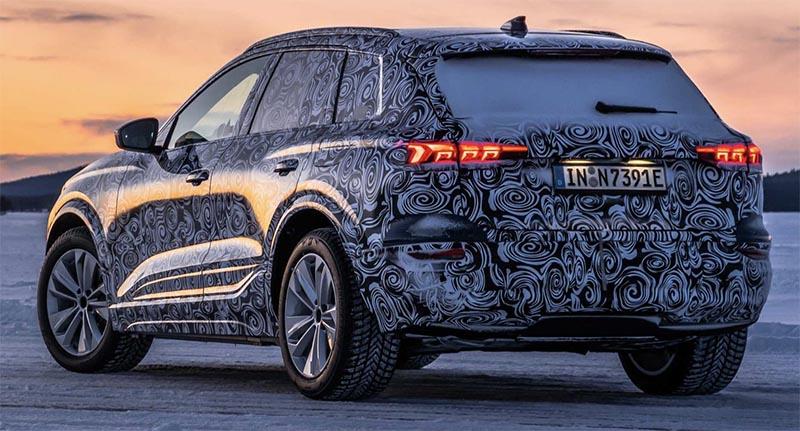 Audi just released official photos of a 2024 Q6 e-Tron prototype. As you might have guessed, the new EV will slot right in between the current Q4 e-Tron and the luxurious Q8 e-Tron.
The new EV is based on VW's new PPE EV platform shared with the upcoming Porsche Macan EV.
As far as design, it just looks like a blend of every Audi SUV design currently out there, with a bit of the next-generation Tiguan thrown in. The front end of the prototype is completely covered with camouflage, but it looks like there's plenty of room for one of these huge fake grilles they're so in love with. That would really be too bad…
The new platform is expected to allow for faster-charging speed and more range. This would be a good thing since current Audi EVs don't really excel in that department with the new Q8 e-Tron only getting up to 320 miles for a starting price of $87 000 (estimated). The Q4 e-Tron is of course cheaper, but you only get a range of up to 265 miles for the $50 000 RWD model. The base AWD model starts at $55 200 which is actually more than the Tesla Model Y . Which offers more power, much more range, and is loaded with everything. (including what is maybe the best sound system I've heard in a car).
Audi is currently behind, but the new platform and Q6 e-Tron could be huge improvements. Although the new model could also be quite expensive.
On another note, Audi is also planning a smaller EV after the Q-6 e-Tron launch. Something smaller than the current Q4 e-Tron, offered as a sedan and hatchback, to effectively replace the slow-selling A3.