Tesla cuts prices. Again.
Last Updated: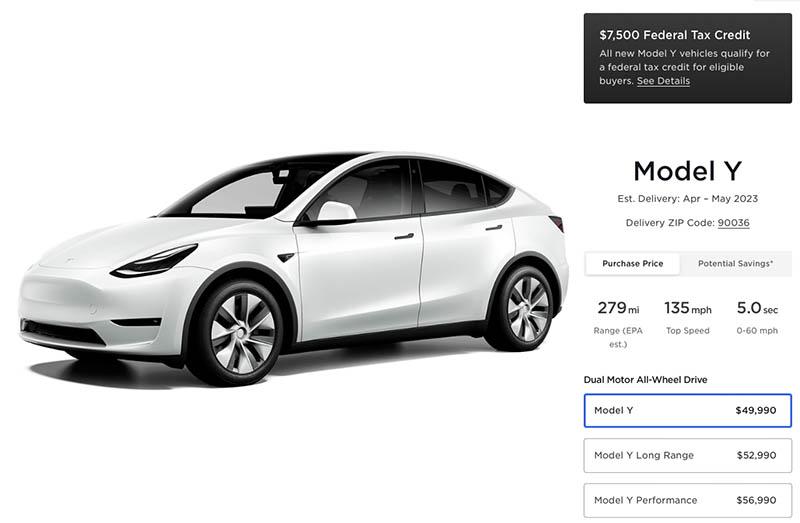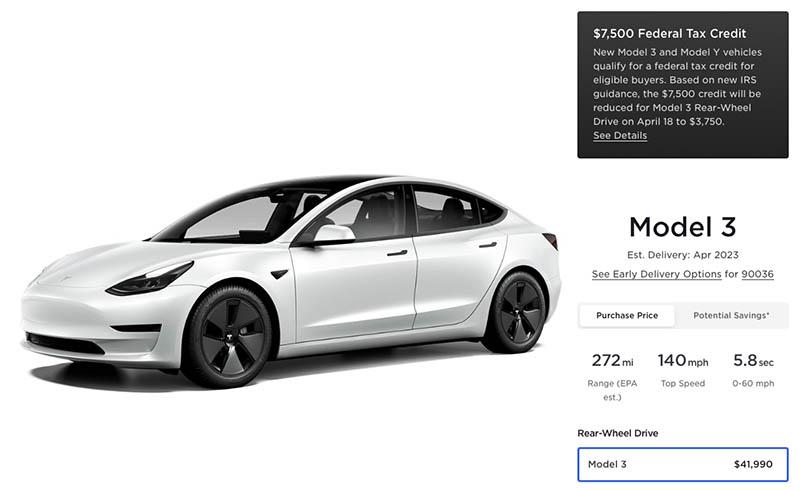 Tesla just cut prices again on all their cars. While the Model S and X are still very expensive cars at $85 000 and $95 000, the Model Y and 3 are even more affordable.
As you can see in the first photo, there's also a brand new version of the Model Y available in the US. (But still no Long Range Model 3 or RWD Model Y). The new cheaper model has a shorter range of 272 miles but keeps the AWD standard and starts at under $50 000. While the "regular" AWD longer range model is $2000 cheaper than yesterday at $53 000. The standard Model 3 went down another $1000 at $42 000.
The new shorter-range Model Y uses Tesla's new 4680-type battery cells. I am not a battery expert, but I think the new battery cells can be charged up to 100% while other Tesla batteries only actually charge to 90%. That would mean the new shorter-range model could have a very similar real-life range to the more expensive model if that's the case. (any Tesla owners out there?)
I think 279 miles, even if less in real life, is plenty for a Tesla. Since their chargers are everywhere and almost always seem to work. At least in more EV-friendly states.
Also, at the new price, the lower range model's lease is now $499 a month! (With still $4500 down) While not cheap for many, it is now incredibly competitive against almost any other EVs. And even many ice models. Let's see…
Hyundai will lease you a basic Ioniq 5 for $539 a month. The basic SE model does not include all the standard stuff the Model Y does.
A base Kia EV6 Wind is currently $549 a month for lease.
A base Mustang Mach-E Select lease starts at $589 a month.
The new 2023 Toyota bz4X has a lease for $549 a month. Again, this is the base XLE model.
Again, all these other lease quotes are for basic models. With no sunroof or glass roof, no upgraded stereo of interior trim, etc… While the Model Y is basically loaded.
As for the Model 3, the lease is $349 a month (Which I think is the same as before). Which is less than a base Honda Accord Hybrid ($379/Month). The new 2023 Prius lease is also quite a bit more at $390 a month for the basic LE model.
So far, lower pricing has increased Tesla sales around the world, it will be interesting to see how this last round of adjustments does. This is yet another headache for the competition. The Model 3 and Y are also due for some revisions in a few months. If in the market for one I would actually wait and see what the improvements will be before getting one.