Next-generation Chrysler Pacifica.
Last Updated: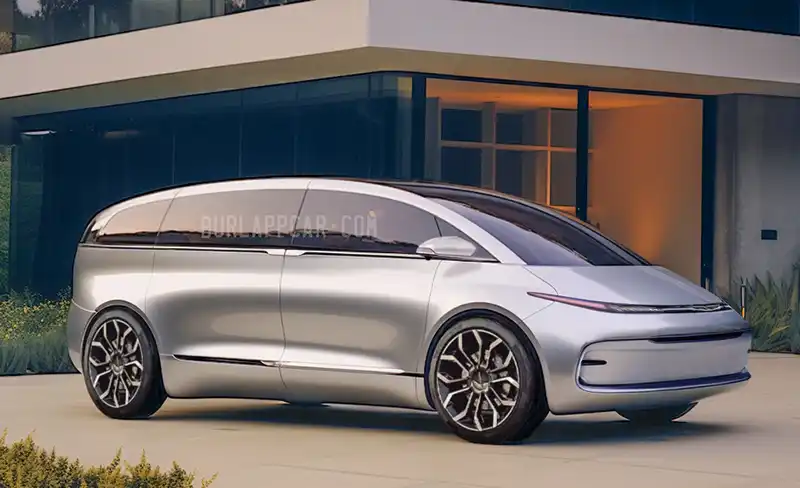 Since the Chrysler Airflow is dead, future plans for Chrysler are pretty vague. It currently offers only one model for 2024, the Chrysler Pacific minivan.
Although Stellantis still claims an all-new EV is coming for 2025. It will not look like the Airflow concept and could have a new name.
The current Pacifica came out in 2017 and is still quite popular. Having sold over 112,000 units so far in 2023. Up from 98,624 in 2022 and 75,000 in 2021. Not bad for a 7-year-old model. The Honda Odyssey has sold under 60,000 so far this year. The Toyota Sienna went from around 107,000 units in 2022 to barely 20,000 this year. The Chrysler Pacifica is still the sales champion, and it really deserves a new generation.
Since we have seen ICE versions of the new STLA-based Dodge Charger Charger Coupe, it is logical to think Stellantis could offer a next-generation Chrysler Pacifica with a choice of ICE and EV powertrains. Something they do a lot in Europe with their smaller EVs like the new Fiat 500 and Jeep Avenger.
Offering both would allow the next Pacific to compete with the new VW ID. Buzz as well as the Sienna and Odyssey.
I am sure Stellantis does have plans for future Chrysler models, but I really think a new Pacifica should be a priority.