Mercedes C class Bluetec
Last Updated: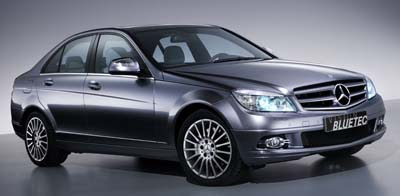 Seems like every new German car is going Bluetec lately.
The new second coming of the diesel engine…
This one is supposed to get 43mpg with a 170 hp engine.
That is really good considering how heavy a Mercedes is, even a small one.
Could this really compete with Hybrid cars in the US?
If this can get 43mpg imagine what a smaller, lighter car like the Rabbit could get.