New Toyota Sienna (?)
Last Updated: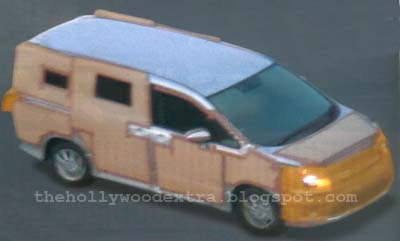 This is a Toyota. A minivan.
So I guess it really could be the next Sienna. It is due next year, based on the 2007 Camry platform.
We can't tell much from the picture, really…
But I think, it could really hurt the new (and quite ugly) Chrysler minivans…
No matter what's under the cardboard, it couldn't as as bad as the new Town and Country.