Why not….
Last Updated: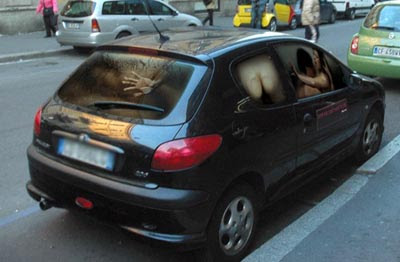 For those of us who might not have a busy sex life, there is now a way to avoid the shame.
Instead of tinting your windows, why don't you just get these stickers from a company called, surprise, Erotika.
You can even stay inside, watch the people walking by your car in a state of shock, admiration, and maybe even envy.
Isn't that worth a few bucks???