2009 Nissan Murano
Last Updated: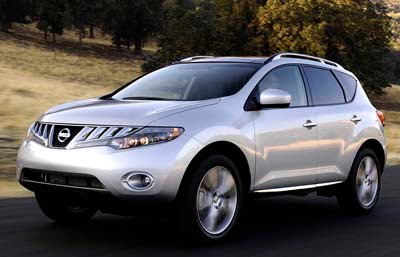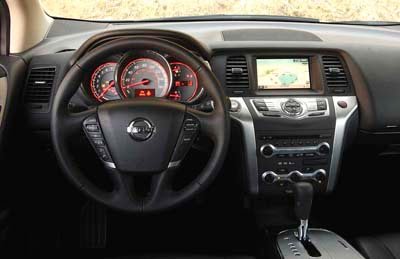 I must say, it seems a little weird at first. But that's because I'm so used to the current model.
This actually looks great to me.
The front has a concept car look to it.
And this 2 tone interior (You can see a bit of the cream color on the door panel) looks amazing.
The dash design is more grown up and upscale than the current one.
This should turn out to be an amazing car. What competition to other car based SUVs.
And it's good to see they kept it a 5 seater.
The Murano didn't become a longer and bigger family hauler like others.
I will see it later this week and bring you more pictures and videos.
Thanks to a reader for these.