2009 Ford Focus
Last Updated: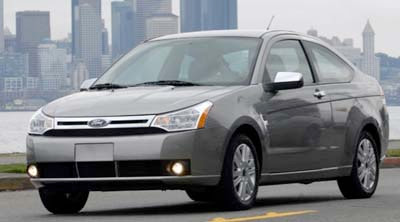 Ford has decided to introduce a few 2009 models really early.
And "Autosavant" report that the new 2008 Focus will finally get rear headrests for the 2009 model year.
I mention this here because plenty of you complained about this . This was really unacceptable for a new car redesigned for 2008.
The great news is that Ford is doing something about it, and quickly. The 2009 Focus might also get a more powerful engine option.
If you remember, I actually liked driving the new Focus quite a bit. It is a good car that feels very solid and gets great mileage ( I was able to reach 40mpg on the freeway cruising at around 75)
It's just too bad the interior design doesn't quite match what you'd expect in 2008.
In other small Ford news, the base engine for the Escape is now the new 2.5 Liter engine (maybe the one that will be an option on the Focus).
Good for Ford for taking care of these issues so fast.