Mazda Miata Coupe
Last Updated: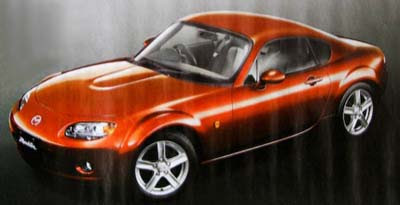 There has been rumors about coupe versions of the Miata for years and years.
This is the latest. And from this illustration, at least, it doesn't look great at all.
Why even bother. the Miata is a great looking car as it is. And the new folding hard top makes it even better.
It's not like the small coupe market is on fire anyway….