Pontiac GXP drive coming up
Last Updated: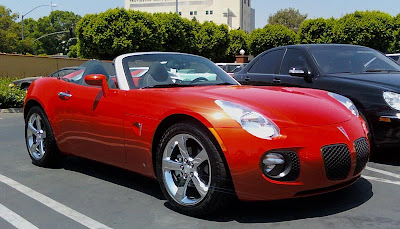 I've been wanting to drive the Solstice ever since it came out.
No I'm driving a Manual GXP turbo (as you know)
I will report more on it later.
If you have any questions, anything you want to know about the car, please ask me.
I have it for a week.
So far:
It looks great.
The ride is firm and smooth. Almost perfect.
It looks great.
The engine sounds and feels really nice.
It looks great.
The interior has plenty of cheap plastics.
It feels super solid.
And it looks great…
The one I drove is about $29 000. But cars direct seems to have it for less than $27 000.
And they have the loaded no-turbo auto with everything for a bit over $23 000.
Pretty amazing prices.