2010 Pontiac G8 ST
Last Updated: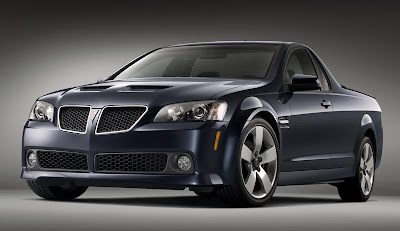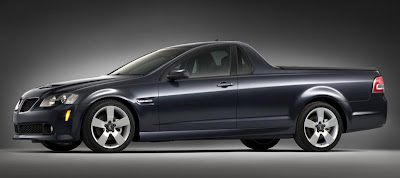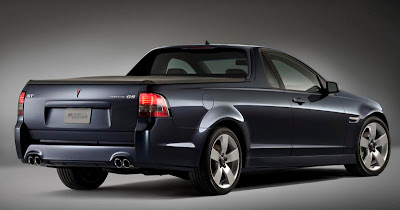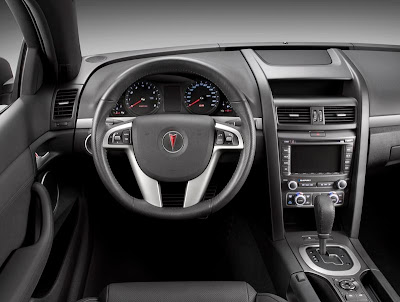 That is now the official name of the "El Camino" version of the Pontiac G8.
It might seem like a crazy idea to come up with a new pick-up when gas is so expensive.
But I think it might actually turn out to be popular.
It is obvious that by now, most people who actually do not need a pick-up truck that gets about 14mpg are getting rid of them. Fast.
The V6 G8 is rated at 25 MPG Hwy. Even if the pick-up version is a little worse, it is much better than any real trucks out there.
(although so far, GM is only talking about the V8 version…)
My guess is that many people who got a truck as a fashion item might actually consider this.
It does look really good and the gas mileage isn't bad.
Plus the retro 70's feel of it might not be a bad thing.
And it has a really nice interior.
But we'll all have to wait a year to see them in the streets…
Who knows, this might work….