2010 Ford Mustang interior
Last Updated: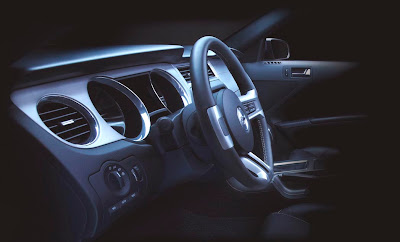 First official picture.
It looks like they paid attention to quality, more than a complete new theme.
Which is great. I still like the current interior.
And I don't think it's that cheap for a car starting at around $20 000.
But this already seems better. In tune with what Ford has been doing lately. The Flex has a very nice interior with quality materials.
And from the pictures I've seen, the 2010 Taurus will too.
Good news all around.
Now, I just wonder what they'll use as a base engine. Let's hope they ditched the 4.0 Liter V6….
AmericanMuscle.com will soon be stocking
2010 Ford Mustang
Parts.