Ssangyong C200 Concept
Last Updated: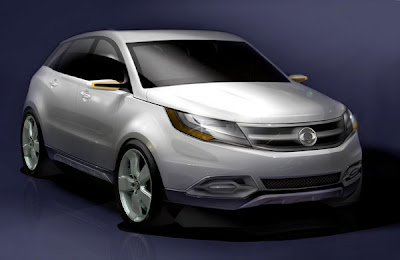 Ssangyong, the Korean/Chinese manufacturer of the world's ugliest SUVs will be showing a new concept at the Paris show.
And it's not ugly!
That's the big news. Plus it will be car based unlike their other ones.
I remember last year reading about an all electric SUV being offered in the US . That was actually based on a Ssangyong.
But I never heard about it since.
So maybe this will make it over here eventually. Maybe through some independent distributor. Or if someone decides to turn this one into an electric car….