2010 Ford Fusion
Last Updated: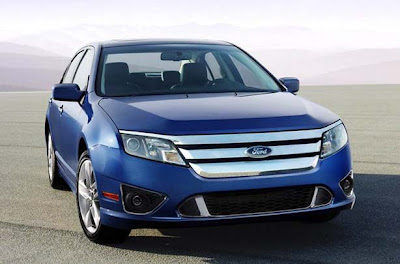 First official picture.
There was never anything wrong with the front of the car. But at least it still looks good.
The rear and the interior are also supposed to be new.
But there are also good news in the powertrain department:
-The base engine is now a 2.5 Liter with 175hp. Plenty for 90% of customers.
-The 3.0 Liter V6 is back, not with 240hp. I am glad to see they stick with the 3.0 Liter.
I don't like the trend where V6 engines keep getting bigger and bigger. 3.0 Liter is plenty for a car this size.
-The "new" 3.5 Liter is available on a Sport version only.
But the biggest news are about the all new Hybrid model.
It can run on electric alone up to 47mph! That is pretty amazing. Ford claims the city mileage will be much better than the Camry Hybrid. By 5mpg!
That is great news.
We need more hybrid mid sized sedans.
Let's just hope the price is right…