Revised Mitsubishi Outlander coming next year
Last Updated: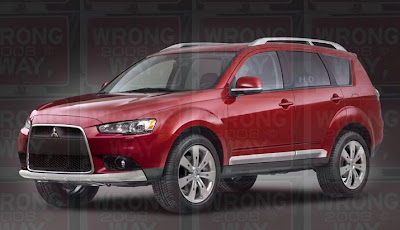 It looks like Mitsubishi is desperate to use the same face on all their cars.
Why not… or why?
Is it really going to make a big change in sales?
I almost never see the Outlander over here. Most people don't even know it exist. It's just not on the map of most buyers.
And many people don't even think of Mitsubishi at all when buying a car.
These guys need to do something. Fast.
Their cash would be better spend in advertising. Letting people know they still exist.
Instead of new front end for their slow selling cars…