2010 Ford Mustang V6
Last Updated: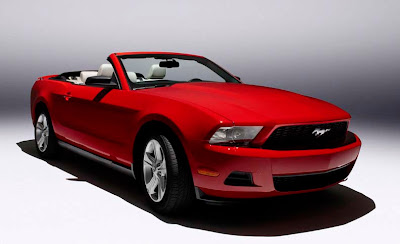 The most popular, and the cheaper one.
Looking quite a bit cheaper too, than the new GT…
But the bad news is really the engine. Again, the ancient, and big, 4.0 Liter with 210hp is the base engine.
Not the 3.5 Liter. Not even the upgraded 3.0 Liter they use in the Fusion.
What gives???
And the V8 GT has 315hp. Not much more than what Chevrolet offers in the base V6 Camaro with 300hp.
I really think they missed an opportunity here. The new V6 Camaro seems like such a more modern car.