New Ford Fiesta
Last Updated: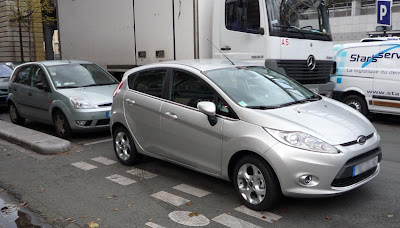 Experienced in person by Mr.Burlapp himself….
All I can tell you is that it looks great in person. Even better than the pictures.
It's kind of funny that this one was parked right in front of the previous model.
It is a very modern and fun looking car, and I really hope it is a hit in the US when it comes over here.