Mitsubishi Lancer Ralliart Test Drive
Last Updated: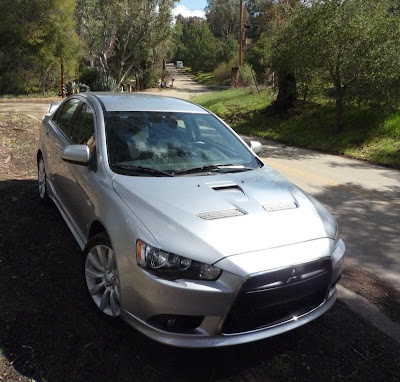 This is really not the type of car I would drive on a regular basis.
The super sporty type small sedan isn't really my thing. I like a sporty car to have only 2 doors myself.
But I had the opportunity to drive this Mitsubishi for a whole week, so why not.
The Ralliart costs $27 185. You could easily get one for at least $3000 less.
Mine did not have the Recaro Sport Package which includes the Recaro seats, but also a better stereo. For almost $2500!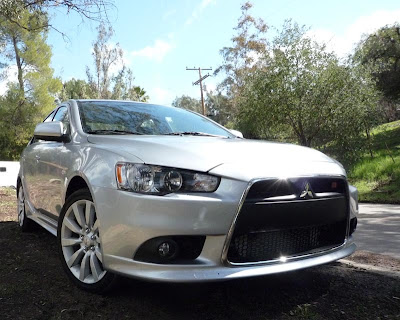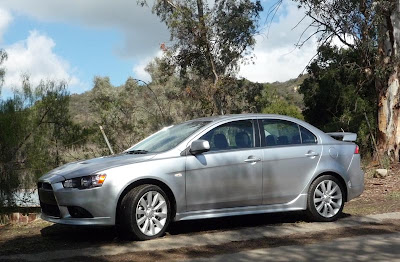 _HOW IT LOOKS.
Well,I was really surprised to like the design. I haven't seen many Lancers around (who has), but it is a very nice looking small sedan. The hood scoops on the Ralliart look great. But the "big wing in the back" looks goofy and vulgar. Like all large spoilers.
And believe it or not, I did get noticed driving this around. But most people thought it was the EVO model…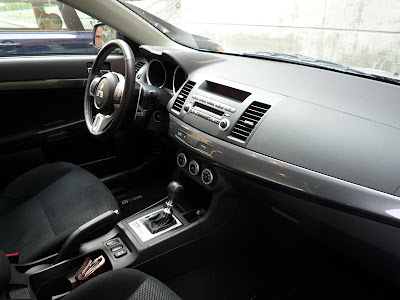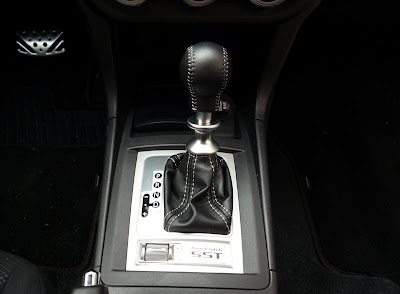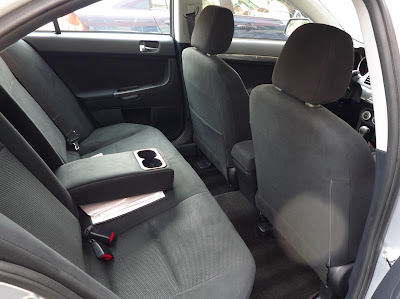 _HOW IT IS INSIDE.
The interior is quite roomy for a car this size. The driving position is great. The steering wheel and the shifter look really nice.
The seats look cheap, but they are comfortable and do a good job at keeping you in them when you drive fast. I'm not sure I'd spend $2500 for the Recaro seats. But the black regular cloth does have quite a rental car look to it.
It's too bad.
And by the way, the stereo sounded really good, and I wouldn't spend the extra money on the Recaro package for the sound system alone.
But instead of a regular iPod plug, it comes with the "old fashion" stereo jacks. What a weird choice.
So you need another cable to play your MP3s…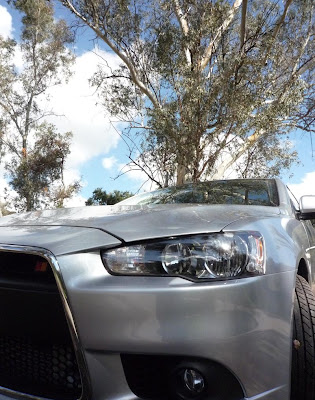 -HOW IT DRIVES.
-Ride.
Surprisingly, the ride is always comfortable. It is very firm, like it should be, but never feels harsh.
Plus the car feels very solid over even the worse roads.
-Steering.
Like expected. Quite firm and very direct. I thought at first there was quite a dead spot off center, but either I was wrong, or I just got used to it. Either way, it is a lot of fun. And the small leather steering wheel feels and looks great.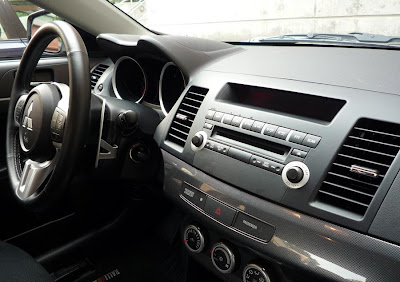 -Engine.
This and the 2.0 Liter Turbo from GM make me feel this is a great combo for most cars.
This things sounds and feels like it's ready to go. All the time. Like an angry dog you're keeping on a leash.
The engine always sounds sporty, but refined.
But I must say, there isn't much going on below 3000RPM. They claim it comes on earlier, but really, it's pretty slow until 2500RPM. But past 3000, and the beast is almost scary. A great feeling.
But the GM engine has more power all the time, and no lag to speak of.
-Transmission.
I was expecting a manual. But strangely enough, the Rallyart only comes with an automatic. Which seems really weird to me.
But once you get used to the idea, it is a great transmission. Always eager to downshift. And up shifting very, very fast.
It really holds the gears when you put it in the Sport Mode. And you can feel and hear every downshift as well.
This is the sportiest Automatic I've driven.
Mileage is OK, but not great. Strictly city driving will get about 18MPG while I was able to reach 28 cruising at the speed limit on the freeway.
Not good for a small sedan, but really decent for such a sporty ride.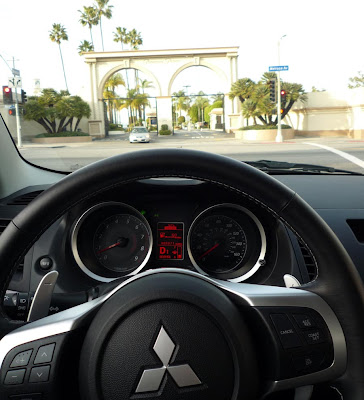 -SO?
I really enjoyed my week with the Ralliart. I just wished they'd put this engine in a sportier looking coupe. Like the next (smaller) Eclipse.
This is a great car that will provide thrills every time you drive it.
And that is something less and less cars can do…