Kia Forte Hybrid
Last Updated: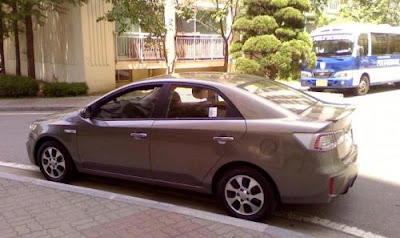 The all new Forte is just coming out in the States and already the Hybrid version was caught in the streets in Korea.
It has a smaller 1.6 Liter engine paired with an electric motor. For a total of 134hp.
Gas mileage is said to be about 41MPG. Not that amazing. That's what the larger, roomier and more powerful Fusion is getting.
It goes on sale in Korea in a couple of months.