Columbo's car!
Last Updated: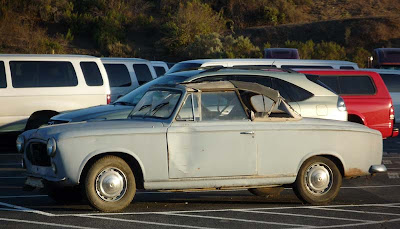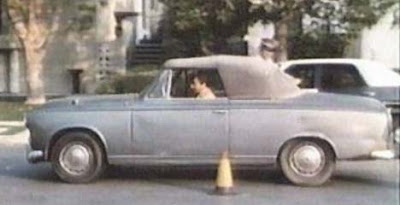 The 1959 Peugeot 403 convertible Peter Falk used to drive in Columbo is pretty much left to rot on a Universal parking lot.
This is just a shame.
This car is part of TV history and should be treated as such.
I took this picture last night. The canvas from the top is now almost all gone.